Real Men Cook for Charity June 15
6/13/2014, 6:04 a.m.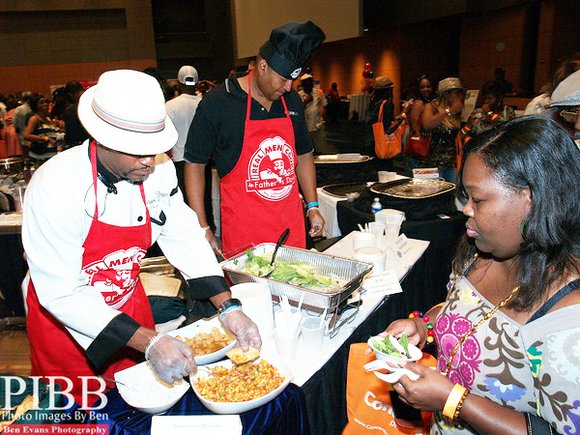 Men who know how to throw down in the kitchen will showcase their prowess at the 25th Real Men Cook for Charity on June 15 at the Georgia World Congress Center in Atlanta.
The 3-to-6 p.m. Father's Day tradition features more than 100 dishes to sample, chef demonstrations, a health pavilion, and prizes and games. It takes place in the Georgia Ballroom, Building C.

Men from all walks of life volunteer to cook a dish for the public to taste and compete for prizes.
A silent auction will include a Bahamas hotel stay and an original autographed Super Soaker donated by the creator, Dr. Lonnie Johnson, along with an original print by International Olympics artist Steve Allen.
Guest hosts include Idris Muhammad, executive chef, Neiman Marcus Café at Lenox Square; Rick Joyner of "The Rick Joyner Experience" and "Bobby Jones Gospel"; and Fox 5 TV weekend anchor Deidre Dukes.
Tickets are available at www.ticketannex.com. Proceeds benefit the Organization of Black Aerospace Professionals Summer Youth ACE Academy, Principles of Manhood After School Program at Sylvan Middle School and Real Men Charities Inc.

For more information, call 770-961-6200.