D-Day valor awes Johnson
6/20/2014, 6 a.m.
U.S. Rep. Hank Johnson paid tribute to the late Rev. Ralph D. Abernathy and Nimrod McNair of Stone Mountain as he saluted servicemen and women as part of the 70th anniversary of D-Day in World War II.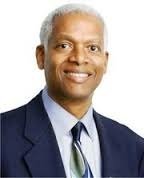 Johnson, a member of the House Armed Services Committee, represented Georgia as part of a congressional delegation to Normandy, France.
More than 215,000 Allied soldiers were killed or wounded during D-Day, June 6, 1944, and the ensuing three months it took to secure the capture of Normandy.
Johnson said it was a humbling experience to lay wreaths and pay homage at the Normandy American Cemetery where soldiers who died in the invasion are buried.
"Seventy years later, we come to pay tribute to the soldiers who fought and died here to secure our liberty," Johnson said. "The Allied invasion on the beaches of Normandy was a turning point in modern history and set the stage for the freedom and progress we enjoy today."
Johnson, who represents the 4th District, said he was "humbled and awed" by soldiers' sacrifice. He said the troops fought to save the world, "men like civil rights icon the Rev. Ralph D. Abernathy of Atlanta and Stone Mountain's Nimrod McNair, who fought during World War II with valor so we could all live free."