Decatur High's Nic Wilson drafted by Tampa Bay Devil Rays
Ken Watts | 6/20/2014, 7:11 p.m.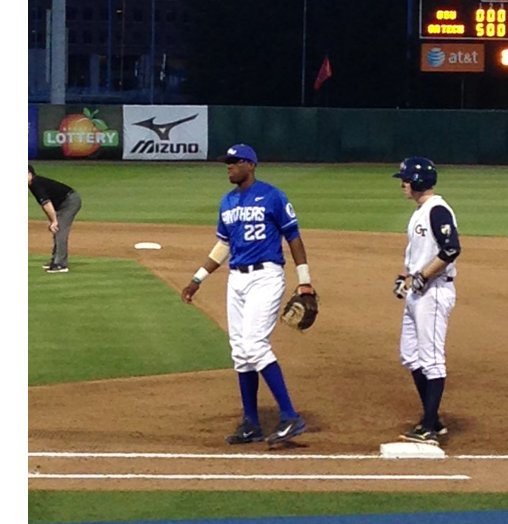 City of Decatur native Nic Wilson, who declared at age 3 that he would be a professional baseball player, is now with a minor league team in Princeton, W.Va.
He was picked June 14 by the Tampa Bay Devil Rays in the 24th round of the 2014 Major League Baseball draft.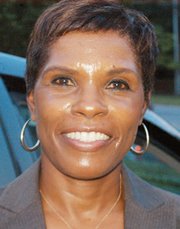 Wilson, grandson of Elizabeth Wilson, Decatur's first African-American mayor, is a 2010 graduate of Decatur High. He is the son of Valarie Wilson, a candidate for state school superintendent and her husband, Carter, himself a 1972 Decatur High graduate.
Nic Wilson was the 727th player drafted from 1,215 players in a total of 40 rounds.
Some baseball observers thought he would go higher in the draft, considering his spectacular senior season at Georgia State University. But Wilson, a 6-foot-6, 240-pound right-handed power hitter, is happy to be where he is.
He signed with the Devil Rays this week and immediately reported to training camp to begin playing for the Princeton Rays in Tampa Bay's minor league organization.
Before heading to a workout with his new club on June 18, Wilson said it's a dream come true.
"As a ballplayer, all you ask for is another chance to advance your career and they've given me that," he said. "I couldn't be more excited about it and feel very blessed to be where I am."
Wilson, 21, has only five credit hours left to complete his political science degree at GSU. He hopes to finish his studies in the offseason.
A first baseman, he made first team All-Sun Belt Conference and second team Louisville Slugger/Collegiate Baseball All-America, batting .322. He was fourth in the nation with 18 home runs, the third-highest season total in GSU history. He stands among national collegiate leaders with 20 doubles, 52 RBIs in 56 games, 35 walks (a team high), .683 slugging and a .423 on-base percentage.
Before GSU, Wilson played his freshman year at Hofstra before transferring to play one season at Eastern Arizona College, where he earned all-conference honors and posted .326 batting average with 32 RBIs and two home runs.
Wilson's parents are thrilled with his opportunity.
Carter Wilson, one of Georgia's most respected prep basketball coaches and currently Decatur High's athletic director, said that he is extremely proud of his son.
"There is not a player in the country that's worked as hard as Nic has," he said Tuesday, adding that his son was disappointed that he only hit .247 his junior season and was not selected in the draft in 2013.
"Last year, on the last day of the draft, we sat in a restaurant in Sanford, Maine, wondering what he needed to do to get drafted," he recalled. "He called his coach and the coach said, 'You need to hit .320 and hit 18 home runs.' That was exactly what Nic did with a lot of hard work. You couldn't ask for more of a fairy-tale ending."

Valarie Wilson, who served on the Decatur School Board from 2002 to 2013 and is now in the July 22 Democratic runoff for state school superintendent, said Nic has aimed for a baseball career since he was a 3-year-old tee ball player at Oakhurst Park.
"I'm elated," she said. "My child has worked for that all of his life. So for him to be drafted is like a dream come true."

The Princeton Rays play in the Appalachian League, classified as a "rookie league" on the second-lowest rung of the minor league ladder.
There are five more levels to climb before Nic Wilson can become only the third Decatur High player to reach the majors, but he says he's ready for the challenge.
This week he was focused on helping his club win its June 19 season-opening game against the Bristol Pirates, a Pittsburgh Pirates minor league team. Wilson said he'll contribute any way he can throughout the season.
"I know I'll be batting somewhere in the middle of the order," he said. "They expect me to be a power hitter and drive in a lot of runs."