Kwok to discuss latest novel
Erica Relaford | 6/20/2014, 6 a.m.
Jean Kwok, winner of Woman's Day Best Books of 2014, will discuss her latest novel, "Mambo in Chinatown," on June 25 at the Decatur Library.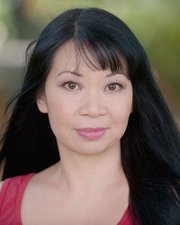 The talk, part of the Georgia Center for the Book's Festival of Writers, begins at 7:15 p.m.
"Mambo in Chinatown" tells the heartwarming story of Charlie Wong, a 22-year-old American-born Chinese woman who lives in New York's Chinatown with her father and young sister. Wong worked as a dishwasher and felt trapped in the dead-end job. When she is offered a new job as a receptionist at a ballroom dance studio, she must choose which duties are more important – her family or her future.
Kwok, who was born in Hong Kong, moved to Brooklyn with her family when she was 5. They spoke no English and her parents worked in a Chinatown sweatshop for the majority of her childhood.
Kwok received early admission to Harvard University, worked four jobs simultaneously, and managed to graduate with honors in English and American literature.
After graduation, she earned a Master of Fine Arts in fiction from Columbia University.
In between degrees, she worked as a professional ballroom dancer for Fred Astaire Studios in New York City.
"Mambo in Chinatown," which will be published June 25, is Kwok's second novel.
Her first, "Girl in Translation," was published in 2010 in 17 countries and was a New York Times best seller.
Critics call Kwok's works captivating and superbly written. Blog writer Marie Burton gives her five stars.
"There is something in Jean Kwok's writing that sinks under your skin and takes shape as it blooms into something unexplainably beautiful," she said June 14 in Burton Book Review.
The library is at 215 Sycamore St. in downtown Decatur. For more information, call 404-370-3070 or visit www.georgiacenterforthebook.org.