Tucker receiver Seantavius 'Stretch' Jones training with Saints
6/20/2014, 6 a.m.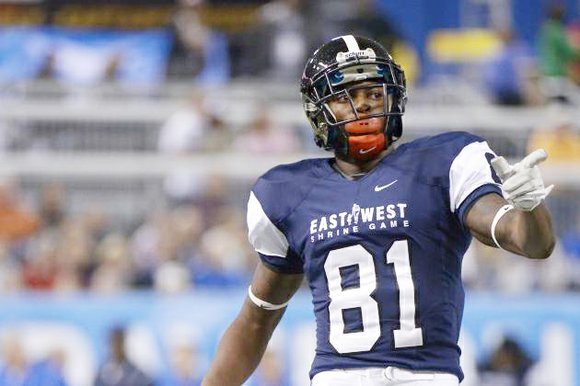 Wide receiver Seantavius "Stretch" Jones grew up watching football with his dad, Othello, and his mother, Twinette, and fell in love with the game pretty early.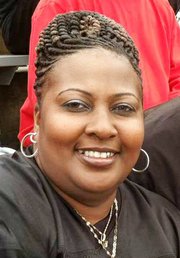 "I was about 11 when I decided that professional football was what I wanted to do," he said.
The Tucker Tigers alum, who went on to play for Valdosta State University, is now an undrafted free agent in the New Orleans Saints training camp in Metairie, La., preparing for a professional football career.
Jones, who has been a quarterback, wide receiver and defensive back, began playing football at age 11 with the North DeKalb Chargers recreational team. He graduated from Tucker High in 2010 and was on the Tucker Tigers Class AAAA State Champion team in 2009.

He helped lead the Valdosta State Blazers to the NCAA Division II national championship and finished his college career with 149 receptions for 2,374 yards with 33 touchdowns. During his sophomore year, he earned a second team All-Super Region 2 and first team All-Gulf South Conference honors.
In his senior year, he was the VSU State Player with the Gulf Conference Player of the Week and Blazer of the Week Nov. 2, 2013.
Jones is one of 17 college free agents vying for a spot on the Saints' 53-man roster in the fall. He says it has been amazing to train with players he used to watch on television.
"It's been a blessing to be so close to a dream that I have always had," he said.
NFLDraftScout.com rated Jones 79th out of 325 wide receiver prospects and he carried a seventh-round free agent grade. He missed the May 8-10 draft, but right after it ended, his phone started ringing.
As a free agent, his mother said he could have gone with the Indianapolis Colts, the Washington Redskins or the Atlanta Falcons but ended up going with the Saints.
"It wouldn't have mattered where he went as long as he was pursuing his dream," Twinette Jones said. "He loves playing football and he is really good at it."
Jones left for training camp on May 11.
Twinette Jones said family and friends who went to all his football games in high school and college are pleased to see him pursuing his dream.
She said they held draft parties at their Lithonia home every day during the three-day draft season last month.
"Friends and family came over and we ate, drank and watched the draft on television."
When Seantavius, their youngest of four children, didn't make the draft, she said her husband told him not to give up.
"He told him that it's not over until it's over," she said. "Right after it ended, his phone started to ring."

He broke a 20-year single-game touchdown record with six touchdowns in a game against Delta State on Nov. 2, 2013. That feat, which cemented his place in the GSC record books, also broke the record for most points – 36 – scored in a game by an individual.