Events to focus attention on elder abuse awareness
6/24/2014, 4:38 p.m.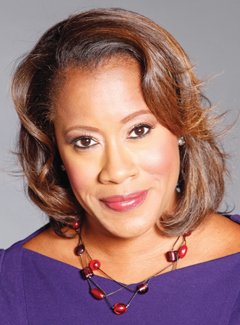 DeKalb Solicitor General Sherry Boston is hosting a series of Safety in Numbers bingo events across the county to educate seniors about elder abuse.
Boston and members of her Special Victims Unit will discuss the signs of elder abuse and what seniors can do to get help or assist a friend who may be in danger. Boston says abuse ranges from neglect to physical, sexual, emotional, and/or financial abuse.
Warning signs include frequent unexplained injuries, fear of a caregiver or family member, and social isolation.
World Elder Abuse Awareness Day was observed June 15. In the United States alone, more than 500,000 cases of abuse against elderly Americans are reported every year, and experts believe there are many more cases that are not reported.
Bingo events will be held:
June 24: Atlanta/DeKalb Senior Center, 25 Warren Street, Atlanta – 12:45-2:15 p.m.
June 25 : Toco Hills Senior Center, 1340 McConnell Drive, Decatur, – noon-1:30 p.m.
June 30: Lou Walker Senior Center, 2538 Panola Road, Lithonia – 1-2:15 p.m.
To report elder abuse, call 911 if there is immediate danger. For more information, visit www.ncea.aoa.gov or call the National Center on Elder Abuse at 1-800-677-1116.