HVAC copper thefts cost county $230,000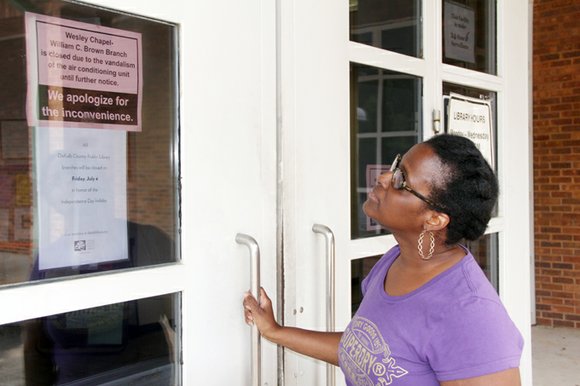 Police have a suspect in a string of copper thefts from air conditioning units at six buildings, including libraries, a recreation center and churches in South DeKalb, between May 8 and June 19.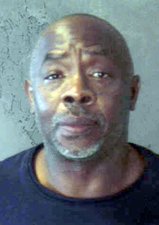 The thefts of copper tubing from the large HVAC units have cost the county and churches hundreds of thousands of dollars to repair and replace, forced the closures of the libraries, and left people sweltering in the heat.
The Wesley Chapel-William C. Brown and Flat Shoals libraries and the Community Achievement Center in Decatur and the Redan-Trotti Library and Redan Recreation Center in Stone Mountain were hit between May 21 and June 19.
Hari Karikaran, the county's director of Facilities Management, said the repair and replacement bills for five county buildings add up to $230,000. The county has to pay twice for the Wesley Chapel Library, which was hit twice, on May 21 and June 19.
"Whosoever is doing it has no concern for the community," Karikaran said.
Thieves also raided the HVAC units at Hillcrest Church of Christ on Snapfinger Road in Decatur on May 8; Antioch AME Church on South Hairston Road in Stone Mountain on May 12; Bold Beginnings International Ministries on Bouldercrest Road on June 6; and Green Pastures Christian Church on Flat Shoals Parkway on June 8.
On June 21, Dreka Hires of Decatur stood in disbelief while reading "closed due to vandalism" signs at the Wesley Chapel Library.
"I just drove by here this week and saw the parking lot full of cars so I thought they were open again," she said.
Hires was right. Copper was gutted from the library's HVAC units on May 21, which caused it close between May 24 to June 16. It reopened on June 17.
Two days later, thieves returned and sawed off the new copper tubing that the county installed and wrapped in black tape to disguise it.
Capt. A.T. Mears of DeKalb Police South Precinct said thieves smashed the camera that overlooked the library's HVAC units on June 19 before sawing off the copper tubing.
They left pieces of black tape they stripped from the copper tubing lying on the ground.
Hires was flabbergasted to learn the reason for the continued closure of the library.
"That's not a good thing," she said. "It makes you feel like the neighborhood is kinda unsafe. If they do that to the library, what would they do to your residence or your car?"
In meantime, Hires and other library patrons have to travel long distances to find an open library.
Hires said she has been trying to update her resume and apply for jobs and uses the computers at the library.
"I went to Flat Shoals and it was closed too," she said. "I have had to be going to the one on Candler Road. That is quite a way to go. It's an inconvenience."
The closures have interrupted summer reading and other programs and community events at the library branches.
Library Director Alison Weissinger says they have relocated some programs and postponed others. She said there are no words to describe the level of frustration she feels.