Seeliger donates $30,000 to three nonprofit lawyer groups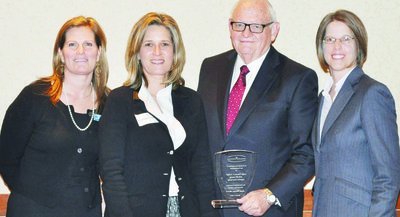 Three local nonprofits serving legal professionals have received $30,000 in donations from DeKalb Superior Court Judge Clarence Seeliger.
The DeKalb Lawyers Association, the DeKalb Volunteer Lawyers Foundation and Atlanta Legal Aid each received checks for $10,000 from Seeliger, a longtime DeKalb judge.
Seeliger, 73, who has been on the DeKalb bench for 34 years, said he is not a rich man but that the groups are most deserving.
"They have great lawyers who are conscientious about their work," he said on June 24.
Seeliger, who was first elected to the DeKalb State Court bench in 1980 and to the Superior Court bench in 1985, said he doesn't make that much.
"But I have been practicing law for a long time," he said.
He had been saving to buy a new car but instead decided to donate the funds.
Seeliger has a 2002 Honda Accord with 124,000 miles. He had considered getting another Honda Accord but found all the new technology in cars too much.
"My present car has push buttons," he joked. "I can handle that."
The DeKalb Lawyers Association said it received a letter and a check in the mail.
Mereda Davis Johnson, a founding member of the African-American lawyers group, said it will fund a Clarence Seeliger Scholarship for law students.
"It's going to allow a lot of students to get financial assistance they wouldn't normally get," she said.
Mawuli Davis, the DeKalb Lawyers Association's president, said members are very excited about the donation, the single largest gift in the group's 30-year history.
"We are thankful that Judge Seeliger is investing in law students in this way," Davis said. "It's in keeping with his historic commitment to civil rights and to helping DeKalb attorneys of diverse backgrounds."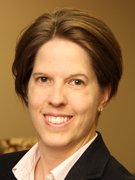 Denise VanLanduyt, a board member of the DeKalb Volunteer Lawyers Foundation, said she got a call that Seeliger needed to see her.
When she showed up, he handed her the check.
"It was unexpected, but I wasn't surprised," she said. "Judge Seeliger is just that generous with his time and service to the county, so when he donated the money it wasn't that surprising."
Seeliger is a past board member of the foundation that allows lawyers to give back to their community. Its roster of 300 attorneys provides free legal services for low-income residents in civil cases.
VanLanduyt said she had discussions with Seeliger about the need to make the foundation more visible and accessible to the community. The foundation, whose Web site is dekalbprobono.org, survives on grants and donations. She said the $10,000 donation, among the single largest gifts to the group, made in the spring, went into operation funds.
The foundation operates an office in downtown Decatur, where clients can apply for service. It is staffed by a full-time director and two staff members.
Atlanta Legal Aid, which also provides pro bono service to indigent residents, did not return a telephone call by press time Thursday.
Seeliger is in the middle of his eighth term. Over his long and illustrious career, he removed the Confederate Battle Flag from his courtroom, diversified the DeKalb courts, and presided over the case that led to the creation of Freedom Parkway.