Watson claims vindication in S.C. federal corruption trial
6/27/2014, 6:05 a.m.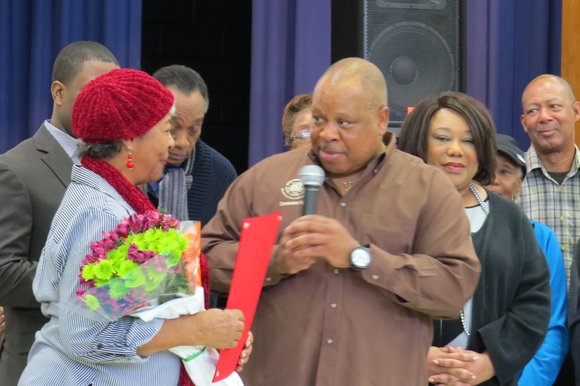 DeKalb Commissioner Stan Watson said Thursday that he was relieved not to be called to testify in a federal public corruption trial in South Carolina.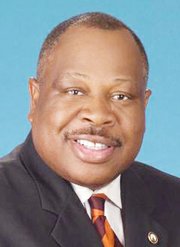 Watson, who figured prominently in metro Atlanta news this week, said the truth finally came out.
"I was on no wiretap," he said. "I didn't take any bribe. There is no corruption."
Watson, who lives in Decatur and represents Super District 7, was on a witness list for the defense in the trial of Greenville businessman Jonathan Pinson and his friend and business partner Eric Robinson.
Pinson also was chairman of the board of trustees of South Carolina State University. Robinson has minority ownership in Arizona's restaurant at Stonecrest.
They are on trial on 52 counts including racketeering, theft and bribery, various types of financial crimes, mail and wire fraud, extortion, and money laundering.
They were heard on FBI wiretaps discussing getting a bribe of $50,000 to $60,000 for Watson and taking some of it for themselves. Prosecution witness Richard Zahn, a Florida businessman, testified that the two encouraged him to seek business in DeKalb County and sought the funds from him to give to Watson "some sort of incentive" so that he could get a cut of the county's $1.7 billion water and sewer project.
"We're thinking Falcons box seats and a financial payment," Zahn said the defendants told him after a fall 2011 lunch in Atlanta.
The FBI intercepted more than 15,000 telephone calls by Pinson and Robinson between July 21, 2011, and Nov. 28, 2011. In some of those calls, the men said the cash would have gone to Watson and the football tickets to suspended DeKalb Purchasing and Contracting Director Kelvin Walton, an unindicted co-conspirator in the case against suspended DeKalb CEO Burrell Ellis.
Zahn also testified that he met Watson in Columbia, S.C.
The State newspaper in Columbia reported Thursday that the jury was sent home for the day and that closing arguments in the case were scheduled for June 28. The newspaper reported that Pinson and Robinson did not take the stand in their own defense, and no witnesses were called for the defense.
Watson said Thursday that he was never subpoenaed by the FBI but was on the defense witness list. An FBI agent testified that neither Watson nor Walton was questioned in the case because the FBI in Atlanta is conducting a separate investigation in DeKalb.
"I had nothing to do with anything illegal in DeKalb County," Watson said. "The trial is done. I am glad it's over with."
Watson said he couldn't speak before on the advice of his attorney.
"The truth came out," he said. "I had nothing to do with it."
He said he wanted to thank his constituents for their support and prayers.