Cardiologist, podiatrist join JenCare's assault on diabetes
3/7/2014, 6 a.m.
JenCare Medical in South DeKalb is bolstering its team to fight diabetes with the addition of Dr. Jason Reingold, a cardiologist, and Dr. Tracy Smith, a podiatrist.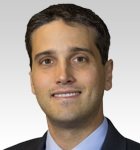 An optometrist also will be joining the health care provider.
Reingold has made cardiovascular health a major focus of his medical career because he knows how important having a strong heart can be, especially as we age. His in-depth knowledge along with a caring attitude makes him well-respected among his peers and patients.
Smith is board-certified in podiatric medicine, surgery and wound care. Her special interests include providing professional and gentle diabetic foot and leg care, podogeriatrics and lower extremity wound care. She earned her Doctor of Podiatric Medicine from Kent State University College of Podiatric Medicine and completed her residency at the Veterans Affairs Baltimore Medical Center in Maryland.
She has a special interest in working with seniors.
"I feel they deserve so much more from our health care system than what they have been receiving. One of my missions in life is to prevent as many lower extremity amputations as I can," Smith said. "To do that requires educating, treating and empowering my patients to make healthier choices that lead to better medical outcomes."
JenCare Medical in South DeKalb is at 2124 Candler Road in Decatur. For more information, visit http://jencaremed.com/site/our_doctors/P30, or call 404-836-0272.