Exhibition on 'shooter' video games to benefit Wounded Warrior Project
3/7/2014, 6 a.m.
Former U.S. Sen. Max Cleland will be the special guest at the opening night reception for the exhibition "Interference: Reactions to Shooter Video Games" on March 14 at Callanwolde Fine Arts Center.
Cleland, a Lithonia native and decorated Vietnam War veteran, is a triple amputee. He lost both legs and an arm in Vietnam. During his service in the U.S. Army, he attained the rank of captain.
He received a Silver Star and the Bronze Star for valorous actions in combat, and currently serves as secretary of the American Battle Monuments Commission.
A donation will be made to the Wounded Warrior Project in conjunction with this exhibiti
The gallery event, which begins at 7 p.m., is free and the public is invited.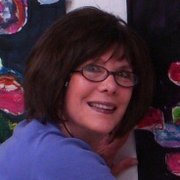 The exhibition of paintings and animation by Temme Barkin-Leeds will run through May 9. Barkin-Leeds, who holds academic degrees in fine arts, art history and French, has exhibited her work in numerous shows in Atlanta and Washington.
This exhibition reveals her reaction to war video games called "shooters."
She writes, "I change the game's character and impede its ability to function as originally conceived. The paintings fix, flatten and abstract the video game's imagery making it immobile.
"The paintings are about paint, surface variation and composition, denying the war video game's original intention to appear three dimensional and immersive. My color is visual sugarcoating, not pretend reality, and my shapes only hint at their origin."
Gallery hours are 10 a.m. to 3 p.m. weekdays. It opens until 8 p.m. on Saturday and is closed Sundays.
Callanwolde Fine Arts Center is at 980 Briarcliff Road N.E. in Atlanta. For more information, visit www.callanwolde.org or call 404-872-5338.