Poets to help Callanwolde Art Center celebrate the art form
3/7/2014, 6 a.m.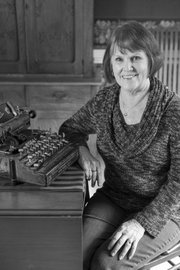 Guest poets Sara DeLuca and Lynn Farmer will be featured on March 12 as Callanwolde Fine Arts Center celebrates the art and performance of poetry with readings in the Callanwolde Conservatory.
The readings take place from 8 to 9 p.m.

DeLuca is author of the chapbooks "Shearing Time" and "Songs From an Inland Sea." Her poetry has been published in North Coast Review, Wolf Head Quarterly, Alligator Juniper and other publications. Her memoir, "Dancing the Cows Home: A Wisconsin Girlhood," was adapted for stage performance in the Upper Midwest.
Farmer received a Ph.D. in English literature from Emory University and taught high school English in DeKalb County for 35 years. Her chapbook, "The Rare, Persistent Light," won the 2011 Charles Dickson Award. Her work has appeared in Snake Nation Review, Midwest Poetry Review, Catalyst and other publications.
A chapbook is a small book containing ballads, poems, tales or tracts, according to Merriam-Webster.
Tickets are sold at the door.
The center is at 980 Briarcliff Road N.E. in Atlanta. For more information, visit www.callanwolde.org or call 404