Sporty Girls' camp extends deadline
3/14/2014, 6 a.m.
The deadline to apply for Sporty Girls' Camp Elite has been extended to March 29.
"Return to sender" notices were sent to some applicants, but the error has been corrected and applications can be resubmitted via mail or scanned and emailed to sportygirlsinc.org@gmail.com.
Girls ages 10 to 16 also may bring their completed application on April 5 for candidate interviews at Burgess-Peterson Elementary School at 480 Clifton St. S.E. in Atlanta.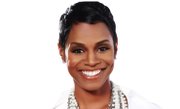 Camp Elite golf and soccer applicant interviews take place at 10:30 a.m. and swimming and tennis interviews are at 11:15 a.m.
The nonprofit Sporty Girls Inc. was founded by media personality and Southwest DeKalb High School alum Rashan Ali. Its Saturday programs are designed to develop and foster lifestyle skills and build self-confidence among student-athletes.
Eligible girls involved in golf, soccer, swimming or tennis at the competitive level can apply for the 2014 Sporty Tract to Scholarship Initiative.
For more information, visit www.sportygirlsinc.org.