A third of eligible Georgians have selected Marketplace plan
3/14/2014, 6 a.m.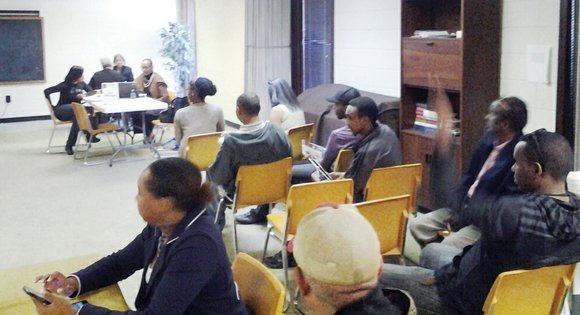 With the March 31 deadline to register for the health insurance in the Healthcare Marketplace, 139,371, or about a third, of the eligible Georgians have selected a plan for coverage through March 11.
The U.S. Department of Health and Human Services said more than 341,650 Georgians have been determined eligible to enroll, and that 181,790 of them are eligible for financial assistance to help pay their monthly premiums.

HHS says that six out of 10 uninsured Americans can get coverage for $100 per month or less.
Danté McKay, director of the Get Covered America Campaign in Georgia, said the HHS March 11 enrollment report shows that Georgians' interest in accessing quality, affordable health insurance coverage remains strong.
Since Feb. 1, he said enrollment in Georgia has seen 27 percent growth.
Open enrollment in the Healthcare Marketplace began Oct. 1, 2013. Since then, more than 4 million Americans have enrolled in private health insurance in the Marketplace.
When enrollment closes on March 31, it will not reopen until November for the 2015 year.
McKay said that 28 percent of the people who have enrolled are ages 18 to 34, and that 58 percent are women and 85 percent have received financial assistance.
With the approaching deadline, he said Get Covered America has intensified its outreach efforts to get Georgians covered.
"As more Georgians learn that financial assistance is available, we are experiencing larger event attendance numbers and remain confident that enrollment will only accelerate as we close in on the March 31 deadline," McKay said.
Applications are available at www.healthcare.gov or by calling toll-free 1-800-318-2596.
For in-person assistance with the enrollment process, visit www.getcoveredamerica.org/events to locate an enrollment event near you.