County breaks ground on gateway beautification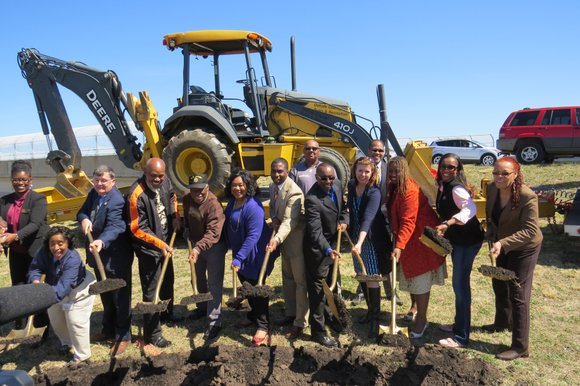 Dirt could start moving as early as March 25 for the beautification of seven highway interchanges in south and central DeKalb.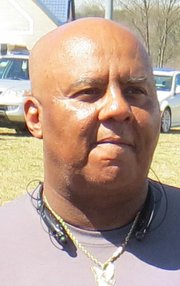 Dwayne Fisher, co-owner of 3 Macks Lawn Service, said they will start first on the I-20/Turner Hill Road ramps and work their way to the other interchanges.
"We should have all of them done in 60 days," he said.
Fisher, who is the project manager for the beautification of the Turner Hill/I-20 interchange, said Wednesday that he is expecting the first shipment of trees to be delivered to the site on Monday and the planting will begin the next day.
"It's going to be beautiful," he said. "Everyone will be real pleased with the design and the materials. We want people to drive by and say, 'I wish my front yard looked like that.'"
Fisher's company is one of four sharing in the $1.2 million contract to implement the county's new Operation Fresh Start Gateway/Interchange Beautification Program at seven interchanges along I-20, I-285, I-85 and U.S. Highway 78.
His company along with MJ Lawn Service and Georgia Green will be beautifying the interchanges at Turner Hill Road and I-20; Memorial Drive and I-285; LaVista Road and I-85; and North Druid Hills and I-85.
Artscape Landscaping won the contract to beautify Candler Road and I-20; Bouldercrest and I-285; and Mountain Industrial and U.S. 78.
All four companies will plant, water and maintain the plants for two years.
On March 14, interim CEO Lee May and an entourage of county commissioners, county officials and community leaders hosted four consecutive ground breakings within a three-hour period to kick off the program.
The ground-breaking group started out at 11 a.m. at the LaVista Road and I-285 interchange, then drove in a motorcade to the 11:45 a.m. ground breaking at Mountain Industrial Boulevard and U.S. 78, then to Turner Hill and I-20 at 1 p.m., culminating with the Bouldercrest Road and I-285 ground breaking at 2 p.m.
At the Stonecrest event, May said it was a beautiful day physically and ceremonially because the ground breakings signify that they are beautifying the county.
"We have heavily invested in litter pickup, the cutting of the rights of ways in our county, the removal of those unsightly yard signs in our county," he said. "This is another of those planks in our beautification efforts."
May said the county partnered with the Georgia Department of Transportation to adopt the Turner Hill Road and other interchanges and already has increased the frequency of mowing those rights of way.
"What we have right now is just grass, and most of it is dead grass, but we will be installing bushes, beautiful flowers, trees, and we will be installing monumental signage at these intersections to introduce and welcome the residents who live in this area," he said.
When residents sit at nearby traffic lights, May said he wants them to be happy and confident about the communities they are coming into.
"We also want our businesses and their customers to be happy about these intersections," he said. "We want everyone to see that this is a beautiful area and that it is welcoming to everyone who comes in."