Former Emory University worker sentenced in theft
3/21/2014, 1:21 p.m.
Kent Spicer, an Ellenwood CPA, has pleaded guilty to multiple felony computer theft charges linked to an elaborate purchasing scheme.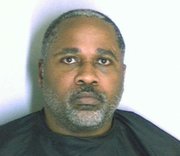 Spicer, 48, a former senior business manager of Emory University's Division of General Medicine, was sentenced on March 18 to 20 years and ordered to serve four years of his sentence behind bars.
DeKalb Superior Court Judge Cynthia Becker also ordered him to pay restitution in the amount of $150,000 to Emory University.
Spicer, now a certified public accountant, worked for Emory University for about 20 years, according to his attorney, J. Lansing Kimme.
Emory spokeswoman Beverly Cox Clark said the university is satisfied with the outcome of the case.
"The university continually strives to improve business practices to prevent and discourage theft and fraud," she said March 18.
According to the evidence, between May 2007 and July 2011 while employed by Emory, Spicer purchased various electronic items through the accounts payable system, sold the items on eBay, and transferred the proceeds from his eBay account to his personal bank account. DeKalb County District Attorney Robert James said that Spicer's scheme was designed to line his pocket and exploit the trust of his longtime employer.
He said that Spicer has since taken responsibility for his actions and has agreed to repay Emory University at a monthly rate of $1,250 a month upon his release from prison.
"We feel this plea is fair and just for all parties involved," James said.