Mother in court over tot's death
3/21/2014, 6 a.m.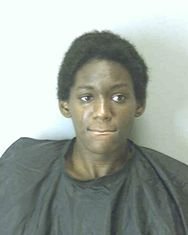 A 21-year-old Stone Mountain mother accused of suffocating her 3-year-old daughter was set to make her first appearance in DeKalb Superior Court on March 21.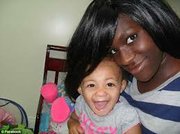 Meriel Kathleen Bemis, who is being held in the DeKalb County Jail, was to appear before Judge Linda Haynes at 9 a.m. to face a felony murder charge in the death of her daughter, Lela Bemis.
Bemis, who lived in the Landmark at Mountain View apartments near Stone Mountain, was booked into the DeKalb Jail on Feb. 24 just before 6:30 a.m. She waived her first court appearance when she was arrested.
Police said the incident began with an argument between Bemis and her boyfriend that prompted him to leave their apartment. Officers said Bemis then called him for help, and on his return, he found Lela's lifeless body and called 911.
The child was pronounced dead on arrival at Children's Healthcare of Atlanta at Egleston.
Police said an autopsy would be performed to determine how the child died, but that the mother admitted to suffocating the child because she was upset that her boyfriend had broken up with her.