President endorses Hank Johnson for Congress
3/21/2014, 1:54 p.m.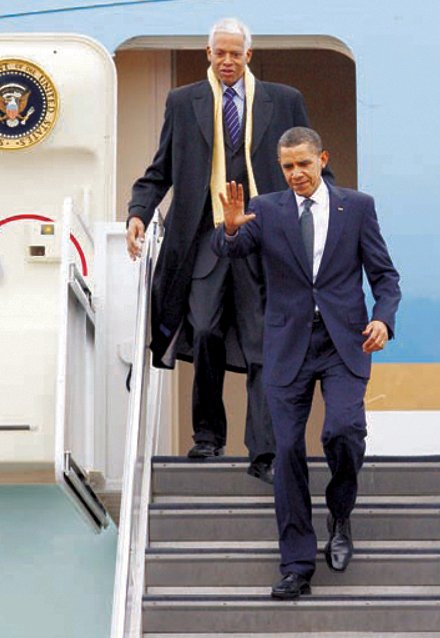 Fourth District U.S. Rep. Hank Johnson has President Barack Obama in his corner for his re-election bid.
The president said Johnson has done an outstanding job in Congress and that he needs his dedicated efforts back in Congress to continue working with him to bring good secure jobs to metro Atlanta and the country.
"Together, we are fighting to restore middle-class security and expand opportunity for all Americans," Obama said in a March 11 statement. "I've worked with Congressman Johnson as we've extended the security of health care to millions and pulled our economy back from the brink of collapse while protecting consumers and passing historic Wall Street reform. I am proud to stand with Hank and support his re-election."
Johnson, who is seeking his fifth term in office, is being challenged by former DeKalb Sheriff Thomas Brown in the May 20 Democratic primary.
There is no GOP challenger for the November general election so the winner will take the seat.
This is the second time that Johnson has won Obama's endorsement.
The president also endorsed him in 2010 when he was seeking his third term and was challenged by former DeKalb CEO Vernon Jones and DeKalb Commissioner Connie Stokes for the Democratic nomination.
When Obama first announced his intentions to seek the presidency in 2008, Johnson was the first Georgia representative to endorse him in the Democratic primary. He has been a staunch supporter of the president's health care reform and his other legislative priorities, including the American Recovery and Reinvestment Act and financial regulatory reform.
Johnson, who has helped bring more than $250 million to the district for schools, roads and police, said he is honored by Obama's endorsement.
"My top priority in Congress is creating jobs in the Fourth District and working with the president to continue to grow our economy," he said.
In his eight years in Congress, Johnson has become a ranking member of the House Judiciary Subcommittee on Regulatory Reform, Commercial and Antitrust. He also serves on House Judiciary and Armed Services committees.