16-year-old minister to headline DeKalb NAACP Membership Breakfast
3/21/2014, 1:51 p.m.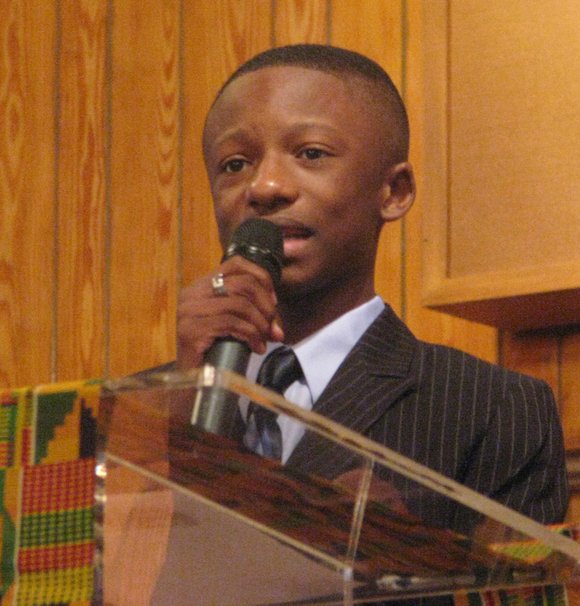 Sixteen-year-old the Rev. Jared Sawyer Jr. will be the keynote speaker for the DeKalb NAACP's annual membership breakfast on March 29 at Greater Travelers Rest Baptist Church in Decatur.
The event, which starts at 8:30 a.m, is a key fundraiser for the chapter.
Sawyer is associate minister of Center Hill Baptist Church in Atlanta and president/CEO of Jared Sawyer Jr. Ministries. He received both his ministerial license in 2005 and doctrinal ordination certificate in 2014, through the Baptist denomination of the Christian Church and is the recipient of the 2013 Trailblazer Leadership Award from Beulah Heights University.
The membership breakfast offers NACCP members, community leaders and residents the opportunity to network and establish relationships with each other and local business leaders,
The church is at 4650 Flat Shoals Parkway in Decatur.
For tickets, sponsorship and other information, call 404-241-8006.