STEAM round tables to focus on gaps
3/21/2014, 3:12 p.m.
The Georgia STEAM Alliance Network is holding a series of free round tables to address equity in science, technology, engineering, arts and mathematics education and eliminate the access gaps for underserved populations.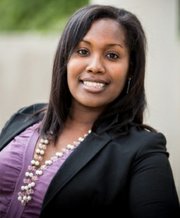 STEAM is also referred to as STEM education.
The first STEAM round table takes place from 10 a.m. to 2 p.m. on March 25 at the Conference Center at Georgia Piedmont Technical College in Clarkston.
Featured speakers include Dr. Juan Carlos Aguilar, Science Program manager for the Georgia Department of Education, and Dr. Jabari Simama, president of Georgia Piedmont.
The round table signifies promising collaborative efforts to catapult Georgia Full STEAM Ahead, said Shermaine Perry, political science instructor at Georgia Piedmont and an independent consultant. Stakeholders, legislators, advocates, and members of the business and education communities will unify their individualized efforts to better implement, sustain and improve the capabilities of the STEAM-focus in Georgia, Perry said.
"Despite the nationally articulated priority for science, technology, engineering, arts and mathematics education, there is a decline in student interest in STEAM," Perry said.
"A recent report for the U.S. Bureau of Labor Statistics estimates that at least 211,000 Georgia STEM jobs will exist in 2018."
At the round table, participants will share best practices and garner solutions for the recruitment, retention and success of underrepresented students at all levels of the STEAM continuum.
The Georgia STEAM Alliance Network is dedicated to mobilizing the education and business community alongside additional stakeholders to improve the quality of STEAM education in metro Atlanta and surrounding areas.
Georgia Piedmont Technical College is at 495 N. Indian Creek Drive. To register, email gasteamalliance@gmail.com or visit www.gasteamalliance.org.