Day long charrette for Medline LCI
3/28/2014, 6 a.m.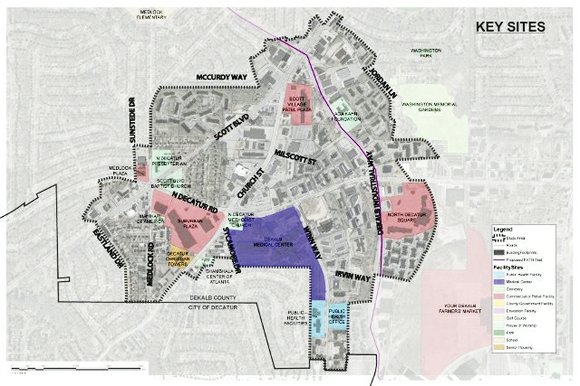 Stakeholders in the Medline LCI area can attend a design charrette on March 29 at Masala Indian Restaurant in Patel Plaza in Decatur.
The DeKalb Department of Planning and Sustainability is presenting the seven-hour session, which gets under way at 10 a.m. Organizers say that participants will join in a day of design, demonstrations, sketching and fun. Some walking is involved and participants are asked to wear comfortable clothes and shoes.
The Livable Centers Initiative study area is framed by four major intersecting corridors – Church Street, Scott Boulevard/Lawrenceville Highway, North Decatur Road and DeKalb Industrial Way – and covers 520 acres.
The charrette is seeking to create a shared vision for the Medline area for growth and redevelopment. The LCI study seeks to enhance the area's long-term economic viability, create a healthy and safe place for pedestrians and cyclists, and promote easy access to jobs.
Through the Atlanta Regional Commission's Livable Centers Initiative, the plan will help shape the future of the area for the next 20 years.
To register, visit http://medlinedesigncharrette.eventbrite.com.
Masala Indian Restaurant is at 1713 Church St.
For more information, visit sites.google.com/site/MedlineLCIstudy or call Jen Price at 404-377-9147.