Leaders at Women's History Month event
3/28/2014, 6 a.m.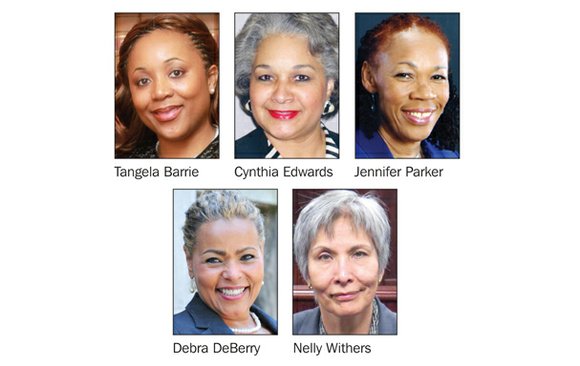 Women and their views and achievements will be celebrated at the March 30 Conversation & Coffee event at the Porter Sanford III Performing Arts Center in Decatur.
The Women's History Month event, hosted by DeKalb Commissioner Sharon Barnes Sutton and the DeKalb Recreation, Parks and Cultural Affairs Department, takes place from 3 to 5 p.m.
Panelists include Sharon Getties Johnson of Kaiser Permanente; Debra DeBerry, clerk of Superior Court; Prashanthi Reddy of Accura Engineering; Meredith Lilly, state director of Women for Obama 2012; and DeKalb Recorders Court Judge Nelly Withers.
Honorees are DeKalb Superior Court Judge Tangela Barrie; CrossRoadsNews Editor and Publisher Jennifer Parker; Mainstreet Community Association President Nadine Rivers-Johnson; Gentle Family Dentistry owner Dr. Betty Dillon; Joey Johnson of We Are DeKalb Magazine; and Cynthia Dorsey Edwards of Georgia Piedmont Technical College.
DCTV Director Diamond Lewis will be mistress of ceremony.
The event is free to attend.
The Porter Sanford Center is at 3181 Rainbow Drive. For more information, call Judy Brownlee at 404-371-2204.