Some get extra time to enroll under ACA as deadline looms
Ken Watts | 3/28/2014, 6 a.m.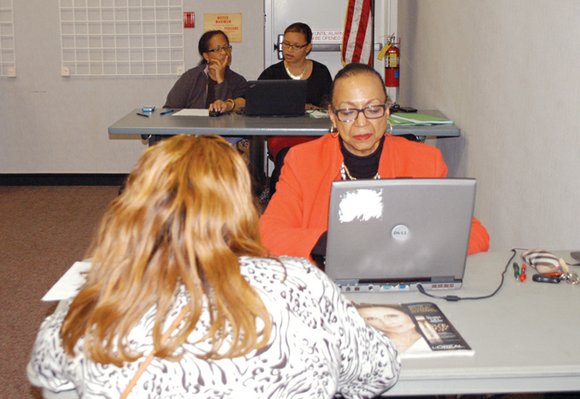 More than 6 million Americans have now signed up for private insurance under the Affordable Care Act, the White House announced Friday, with just four days to go until the end of its first open enrollment period.
As the ranks of the newly insured swell, some uninsured Georgians, including legal immigrants and victims of domestic violence, have been given two extra weeks to sign up for health insurance under the Affordable Care Act.
The Obama administration offered the extension to some applicants on March 26 with a March 31 deadline still in place for most Americans to enroll for 2014 coverage or pay a federal tax penalty.
The administration said on Wednesday the two-week extension also applies to tens of thousands of people who experienced various problems trying to complete their applications for coverage.
Administration officials said last-minute applicants had led to high traffic at www.healthcare.gov, which "could potentially keep consumers from completing the enrollment process despite their efforts to meet Monday's 11:59 p.m. deadline."
In Decatur on March 26, last-minute applicants crowded a signup session sponsored by District 3 Commissioner Larry Johnson at the William C. Brown/Wesley Chapel Library.
Six trained navigators were on-site to answer questions and help applicants who've had trouble enrolling at Healthcare.gov or by phone or were just late getting started.
Whitney Horton of the nonprofit Enroll America said they were helping applicants collapse the time it takes them to enroll.
"For the most part they have gone online or called the 1-800 number but they came in because they wanted personal assistance, someone to guide them through the process," she said.
Shkerah Bell, a Roswell social worker who counsels teens, was among those seeking help. She works as an independent contractor and says she has been without health coverage since 2009.
"I have an aunt who lives in South Carolina and she just applied and said the premium prices weren't as bad as she thought they would be," she said. "Because of her experience I felt I needed to come in and apply."
Love Opoku of Decatur said she's hoping coverage will mean less financial stress.
"I was without coverage for two years," she said. "Whenever I went to the doctor, I paid the whole bill out of pocket, or I would have to hope I would get better somehow without seeing the doctor."
Julie Bataille, a spokeswoman at the Centers for Medicare and Medicaid Services, which is running the federal insurance exchange, said any consumer who comes in after April 1 will have to attest to the fact that they were in line and eligible to continue their enrollment.
"We are not going to shut the door on those people who want coverage and have come in and tried to get it," she said.
The relaxed policy gives federal officials and caseworkers vast discretion to grant or deny. Bataille said Tuesday that there were more than 1.2 million visits to healthcare.gov and more than 390,000 telephone calls to the federal Insurance Marketplace.
In guidance sent to insurance companies Wednesday, the administration said that "C.M.S. will provide consumers who tried to enroll during the open enrollment period, but did not complete the process by March 31, a limited amount of additional time to finish the application and enrollment process."