'The Bridge!' teen variety show premieres May 10
5/2/2014, 1 p.m.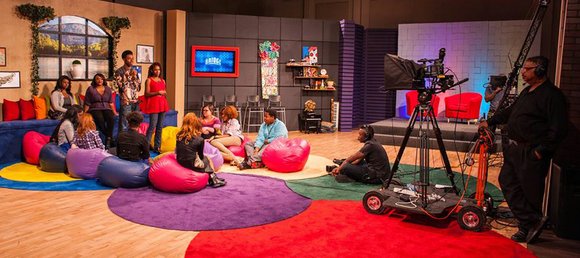 "The Bridge!" a new teen entertainment and variety talk show, premieres May 10 on educational access channel PDS-TV24.
The series, produced by DeKalb School District high school students, airs at 8 p.m. and will be available for viewing on the DeKalb Schools YouTube channel.

It features a teen perspective and is aimed at young people ages 13-25.
The group forum discusses topics ranging from video gaming and college choices to fashion tips and budgeting finances. There are also interviews with celebrity guests and community leaders as well as student performances, including singing, rapping, spoken word, ballet and other dance.
DeKalb Schools Superintendent Michael Thurmond said the students have done an amazing job and he is excited that the district can provide them with programming that gives them a voice.
"The show is fun, informative, educational and entertaining," Thurmond said in an April 28 statement. "Watching 'The Bridge!' should open up some discussion at the dinner table and allow parents to engage in conversation with their children. I hope all of DeKalb County tunes in to watch the show."
The district expects "The Bridge!" to motivate teens to discuss everyday issues affecting their lives, peers and future, providing them with a voice to bridge the gap between effective education and pathways to success. For more information, visit www.dekalb.k12.ga.us.