Early voting gets under way with brisk activity at polls
Ken Watts | 5/2/2014, 6:11 a.m.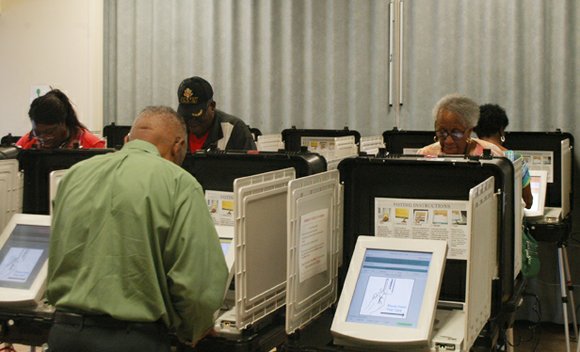 Document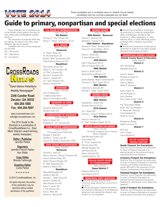 CLARKSTON — Through Wednesday, 1,577 voters had cast early ballots for the May 20 elections in DeKalb. The total includes absentee ballots received in the first three days of early voting.
Three advance polling precincts opened April 28 in DeKalb for the general primary and nonpartisan and special elections. About a third, or 559 people, voted on the first day.
DeKalb has 455,716 registered voters. Of that number, 386,711 are classified as active because they cast ballots in the past two elections.
Maxine Daniels, DeKalb election supervisor, said they are expecting a turnout of 20 percent to 30 percent.
"That's usually what we get in the midterm elections," she said.

The DeKalb advance voting polls are in Decatur and Tucker. They open 7 a.m. to 7 p.m. weekdays through May 16. Saturday, May 10, will be the only weekend day that polls will be open.
Monday's early voters said they cast early ballots "to get it done" and to "avoid election day lines."
Eddie Davis Jr. of Decatur was among the first wave at the elections office on Memorial Drive in Decatur. He said he was happy to vote in the hotly contested special election for sheriff.
Davis said he picked former DeKalb CEO Vernon Jones, one of seven candidates challenging incumbent Jeffrey Mann.
"We got so much crime we need somebody to address it and reduce the number of repeat offenders," he said moments after casting his ballot.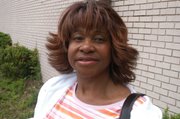 There are also races for U.S. House and Senate, governor, other statewide offices, and the DeKalb School Board and County Commission.
Gloria Harris of Decatur, who also voted Monday, said that whether residents come out early or not, every eligible voter should participate.
"We should take this voting opportunity seriously because we as a people are paying taxes and we need to be careful who we put in office," she said.
Three advance precincts are open through May 12:
DeKalb Voter Registration & Elections Office, 4380 Memorial Drive, Suite 330, in Decatur.
Community Achievement Center, 4522 Flat Shoals Parkway in Decatur.
Tucker Recreation Center, 4898 LaVista Road in Tucker.
On May 12, three more locations open:
Berean Christian Church Community Center, 2440 Young Road in Stone Mountain.
Clark Harrison Building, 330 W. Ponce de Leon Ave., Room A, in Decatur.
Chamblee Civic Center, 3540 Broad St. in Chamblee.
For more information, visit http://web.co.dekalb.ga.us/voter/VoterInformation.html.