Voters to decide on annexation to Clarkston
5/2/2014, 6:09 a.m.
Document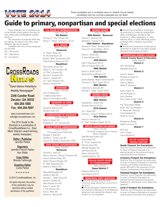 Residents in two areas adjoining the city of Clarkston will get to vote on May 20 on whether to join the city of 6,000 people.
The city is seeking voter approval for two separate annexations within ZIP code 30021 that include areas along Brockett, Ponce de Leon and North Decatur roads.
If both measures pass, Clarkston will add another 7,500 residents, more than doubling its population, and two industrial parks and a commercial area.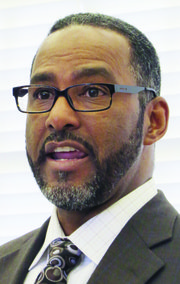 City Manager Keith Barker said the new areas would expand and diversify the city's tax base.
"We are 1.1 square miles and heavily residential with very little commercial and industrial businesses," he said. "We need to grow our tax base."
For the annexation vote, Area 1 includes 231 voters in portions of Indian Creek Elementary and Robert Shaw Elementary precincts. Area 2 includes 2,122 voters in parts of Idlewood Elementary and Jolly Elementary precincts.
The DeKalb Election Office said the annexation vote will take place in the four affected precincts in unincorporated DeKalb. The legislation designates two separate annexation areas and the voters' decisions on annexation are independent of each other.
Maxine Daniels, DeKalb's election supervisor, said because of the timing of the bill's approval, the referendum will be conducted separately and apart from the general primary election.

"Eligible voters have been contacted by mail explaining the requirements and provided a special application for absentee ballot if they choose that method of voting," she said.

House Bill 1128, which provides for the referendum, was approved by state legislators and signed into law by Gov. Nathan Deal on April 10.

As a companion to the annexation vote, on the May 20 nonpartisan ballot, Clarkston also is seeking four "Freeport Tax" exemptions for goods, inventory, retail business inventory, and for manufactured goods destined for distribution out of state.
Its 2,914 voters will vote yes or no to those exemptions.
Barker said the tax exemptions are necessary to provide the same incentives that businesses and manufacturers are now getting from the county.
He said the city met with business owners in the two areas it is seeking to annex and they didn't want to lose those incentives if they became part of Clarkston.