Dream Prom creates special night for three girls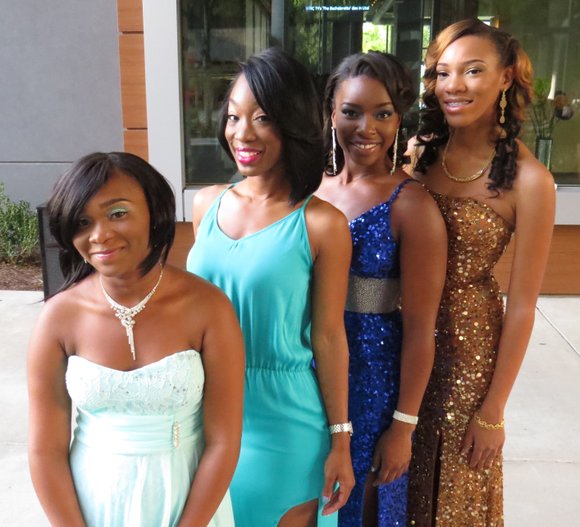 For three Southwest DeKalb High students, their April 26 prom was "amazing."
Satia Alston, a senior, and juniors Kelli Ffrench-Parker and Britney Maddox each searched for the right word to describe the experience and independently settled on "amazing."
The three were winners of the first "Dream Prom" competition created by Shay Bradley, who became their modern-day fairy godmother.
Bradley, a personal trainer, said she was "moved and inspired" by the girls' winning essays about what inspired them.
Their prize included fabulous sequined dresses, shiny new evening shoes, weaves, makeup, manicures and a limousine ride to their prom at the Omni Hotel in Atlanta. Price tag: $3,000.
Bradley, 34, never went to her own prom but she said she loves the glitz and glamour of the prom and wanted to give winners of her competition an unforgettable prom as a reward for having good grades.
Winners of the Dream Prom had to write essays about what inspires them. They also had to have a 3.0 grade point average or above. The three winners had 3.5 to 3.9 GPAs.
Bradley, who lives in Tucker, said the girls' essays were well-done.
"They put a lot of effort in their essays and you could see it," she said. "For them to be so young and so passionate about what they want to achieve was inspiring to me."
During the three weeks leading up the prom, Bradley took the girls shopping for the dress of their dreams. On each trip, she treated them to lunches at Atlanta restaurants. When the whole thing was over, she had spent $3,000 on the girls with the help of supportive friends.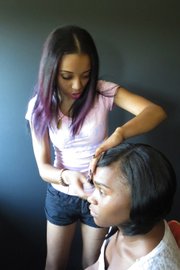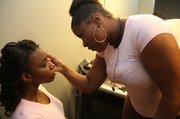 Britney, who selected a blue-and-white sequined dress with a $425 price tag, enjoyed all the fuss being made over her. When she was finished getting dressed, she said she didn't recognize herself.
"I looked in the mirror and went, 'Who's this girl?' " she said with a laugh. "I felt like a princess."
Her senior prom was Satia's first prom and because of Bradley's generosity, she said it exceeded all her wildest expectations.
"I got to dress up and wear makeup," she said, "and my dress was beautiful. It was absolutely amazing."
Satia said she had never worn makeup before. When she arrived at the prom, her friends couldn't believe it was her.
"I had so much fun," she said.
For Kelli, the prom was "really a dream come true." Her gold $499 sequined dress was stunning as were her shoulder-length weave and gold shoes.
"The whole experience was priceless," she said. "Proms are expensive, and Ms. Bradley was so generous, and all from the goodness of her heart."
Bradley said her only motivation was to make the day special for girls who are working hard and doing the right thing in school. She said she also wants to encourage writing skills, hence the competition's emphasis on writing an essay.
When the girls were finished dressing in the Atlanta hotel room Bradley got for them, she was like a proud mother with very wet eyes.