Thurmond to speak at awards breakfast
5/9/2014, 6:27 p.m.

DeKalb School Superintendent Michael Thurmond will be the keynote speaker at the DeKalb Lawyers Association's annual scholarship breakfast on May 17 at the Lou Walker Senior Center in Lithonia.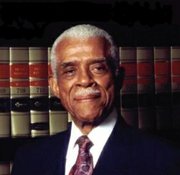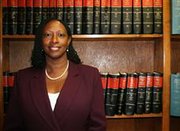 The theme for the event, which begins at 9 a.m., is "From Opposition to Opportunity: How a Legacy of Leadership Is Built During Times of Crisis."
Three scholarships – a $1,000 Donald Lee Hollowell Legacy Scholarship, $500 Carl Anthony Cunningham Book Scholarships; and a Laurene Jackson Work-Hard-Play-Hard Award – will be given.
The Legacy award honors Hollowell, who is regarded as one of the pre-eminent civil rights attorneys in the South.
Attorney Genet McIntosh Hopewell created the Jackson scholarship to honor the memory of her late law partner Laurene Jackson, who died in December. Jackson, who also served as a judge in DeKalb Recorder's Court, was Hopewell's law partner for 15 years.
The Lou Walker Center is at 2538 Panola Road.
For more information, sponsorships, program brochure ads, or tickets, contact Shannon Weaver at shannonpresha@bjhlawyers.com, Mereda Davis Johnson at meredadavisjohnson@bjhlawyers.com or Hopewell at genethopewell@bjhlawyers.com or call 404-289-2244.