16 awarded full-ride Gates Scholarships
5/16/2014, 7:07 a.m.
Sixteen DeKalb high school students are getting full-ride 2014 Gates Millennium Scholarships to attend the college of their choice this fall.
The seniors are from nine high schools, and six of the schools – Arabia Mountain, Clarkston, Lithonia, McNair, Stone Mountain and Southwest DeKalb – are in south DeKalb County.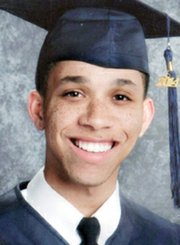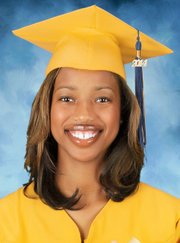 Arabia Mountain has four recipients – Njeri Bennett, Amera Dixon, David Shoneye and Juwan Thompson, the highest number of any DeKalb school. Clarkston and Stone Mountain have three each. Chamblee, Cross Keys, Dunwoody, Lithonia, McNair and Southwest DeKalb have one each.
Clarkston's Gates Scholars are Muhozi Aimable, Tluang Cer, and Kim An Ta. The Stone Mountain recipients are Ekue Kagni, and Vy Huynh and Thi Thong who are the school's valedictorians.
The other Gates Scholars are Peri Green, Southwest DeKalb; David Smith, Lithonia; Deona Clayton, McNair; Ashton Jordan, Dunwoody; and Chao Lin, Cross Keys.
Juwan Thompson, Arabia Mountain's student government president, Mr. Arabia and a student representative on the DeKalb Board of Education, said he will be attending Syracuse University this fall. His intended major is supply chain management or engineering and minor in corporate marketing.
He said the scholarship is life-changing.
"This is an opportunity to build a better life, not just for my family, but for the world around me. I promised my parents that I would work hard to get my undergraduate career paid for, and I ended up receiving funds to cover my master's and doctorate degrees. It is truly a blessing," he said.
Southwest DeKalb's Peri Green is headed to the University of Miami to major in computer engineering.
During her school career she was active in student government, serving as junior and senior class president. She was captain of the varsity tennis team; president of Sisters in Action Community Service group; and a member of Mu Alpha Theta, National Honor Society, Young Rosewood, and Beta Club.
Peri said that ever since she could talk, her mother, Pyper, instilled in her that she needed to get a full ride to college.
"That was always my No. 1 goal, to go to college for free," she said. "I knew coming into ninth grade that I had to work twice as hard in everything I did if I wanted to accomplish that goal."
Each scholar gets a good-through-graduation scholarship to pursue a degree in any undergraduate major at the accredited college or university of his or her choice. It also covered postgraduate studies up to doctorates, if the recipient chooses to continue studying. Nationwide, 1,000 students were selected from 44 states, the District of Columbia and four U.S. territories.
The Gates Millennium Scholarship, funded by a $1.6 billion grant from the Bill & Melinda Gates Foundation, is a flagship scholarship program of the United Negro College Fund.

DeKalb School Superintendent Michael Thurmond said the scholarships are both recognition of achievement and an investment in the futures of the students.
"These worthy students were chosen because of their strong leadership skills, commitment to community service and overall academic achievement," Thurmond said in a May 7 statement.
Michael L. Lomax, UNCF's president and CEO, said that today more than ever, it is important that young people get the education they need to remain competitive in the 21st century.
"For the 20,000 young men and women who will attend college as Gates Millennium Scholars, the financial support, leadership training, mentoring and academic and social support they receive will enable them to become college graduates and our next generation of leaders," Lomax said.
For more information, visit www.UNCF.org.