Brooks wins Foot Locker award
5/16/2014, 4:17 p.m.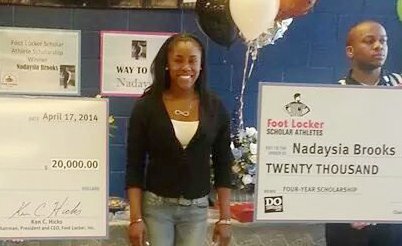 Nadaysia Brooks of Stephenson High, who plays volleyball and basketball, is one of 20 student athletes selected nationally to receive a $20,000 Foot Locker scholarship.
Nadaysia, who is graduating with a 3.9 GPA, was captain of her volleyball and basketball teams, president of the Beta Club, treasurer of the Student Council, a track trainer, and a volunteer with school- and community-based organizations.
She plans to attend Howard University and study accounting.
"This scholarship gives me even more motivation to go to college, do well there and grow," she said on May 15.
The Foot Locker Scholar Athletes program honors student athletes who demonstrate excellence in school, on their teams, and in their communities. For more information, visit http://www.footlocker.com.