Varied experience among School Board challengers in District 3 race
5/16/2014, 5 p.m.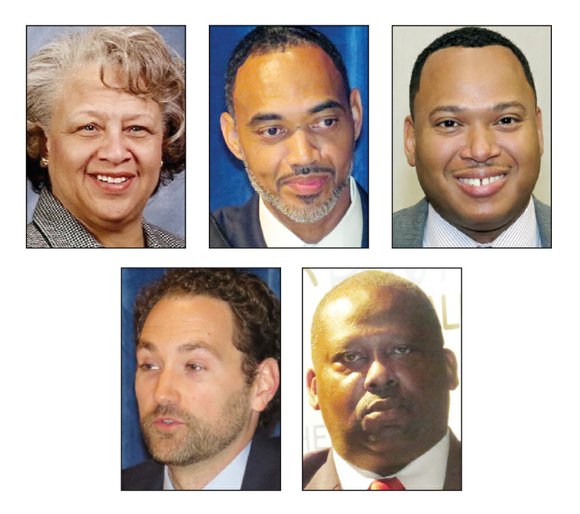 Voters in the DeKalb School Board District 3 will be picking a board member from a slate of four candidates that includes a businessman, a community activist, an educator, and a substitute teacher.
Incumbent board member Dr. Michael Erwin, who was appointed to the seat by Gov. Nathan Deal, is running for his first elected office. He is being challenged by Jerrie Bason, a substitute teacher with the school district, Jarrod Jordan, a non profit director, Atticus LeBlanc, a businessman and community volunteer, and Willie Mosley, Jr., a community activist, who has been trying for years to win a seat on the school board and the county commission.
Erwin, was appointed to the seat in 2013, when Deal removed long-time district representative Sarah Copelin- Wood and five other boardmembers.

Erwin, who is on faculty at Georgia Gwinnett College, says he wants to continue serving on the board to facilitate the positive momentum that he and other appointed boardmembers started.
"We went from furlough days, from a deficit to a surplus," he said at an April forum hosted by Leadership DeKalb. "We want to keep a balance budget. We want to keep putting the tools and resources in place to help our students succeed. We want to see academic growth."
While the school system has made progress, Bason it is still in a vulnerable position.
If elected she said she will advocate for more decentralization and financial and educational reforms.
"We must put more money in our schools if we want our schools to thrive and if we want to increase student performance," she said.
LeBlanc says the May 20 school board election is an historic opportunity for the county.
The father of three boys said he is running because he is dissatisfied with the board's leadership and the results that we were getting in DeKalb.
"I understand a lot of the financial issues that we are facing today, and most importantly I am focused on improving student achievement," he said. "I am volunteering my time for this position so that I an improve student achievement and get better results than what we see.
Jordan, who graduated from Stephenson High School in 1998, aid his teachers prepared him for college and life and he wants that for students today.
"Over the last 10 years we have seen a precipitous decline in the quality of the public school system in DeKalb County," he said. " I don't think the students in the system today have the same opportunities that I had 16 years ago when I graduated from high School."
The new School Board will hire the district's next superintendent, and the four says they would look for someone with a track record of working in a system similar to DeKalb's.
Jordan said students need "wrap-around services" to support them.
"The leadership in DeKalb still believe that we are a suburban county," he said. "Well this problem that exist in the city now exist in DeKalb County, and we have to adapt our leadership to fit and match the new reality."