Two women found shot dead off Snapfinger Woods Drive
Ken Watts | 5/19/2014, 7:58 p.m.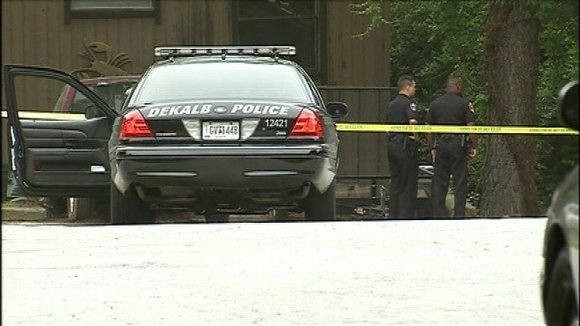 DeKalb Police are searching for clues in a shooting on May 19 at a townhouse complex off Snapfinger Woods Drive that left two women dead.
A resident at the Walden Pond community on Shellbark Road found one of the bodies next to her car as she was leaving for work Monday morning. DeKalb police Capt. Stephen Fore said officers responding to the call about the incident "found two victims, female, early to mid-20s, both deceased from what appears to be gunshot wounds."
He said both bodies were found outside, "very nearby" one another. One body was on a sidewalk and the other was in a grassy area.
"Someone is reporting that they heard shots sometime last night, but we were not notified until 6 a.m. when someone came out and observed one of the victims," Fore said.
Victoria Matthews was one of the residents who heard sharp noises around 4 Monday morning.
"It sounded like shots but we've heard people firing weapons in the air along Snapfinger Woods before and no one's been hurt until now," Matthews said.
Fore said detectives have identified the women but are withholding their names until they notify the victims' families. They have have not determined a motive for the shootings, and do not yet know the connection between the women or if either lived in the complex.
Police are also trying to find out if the Shellbark Road murders are linked with a recent string of shootings since May 3 in South DeKalb including one that killed a 9-month-old baby boy on May 10 at a house on To Lani Farm Road in Stone Mountain.