Commissioners to decide second McDonald's fate on May 27
Residents opposed to a second McDonald's restaurant on Wesley Chapel Road will be headed to the May 27 DeKalb Board of Commissioners meeting to tell their commissioners why they shouldn't approve the company's application for special land use permit.
McDonald's Corp. is seeking the SLUP to install a two-lane drive-through on the property in the Kroger shopping center at the intersection of Wesley Chapel and South Hairston Road.
The District 3 Community Council voted April 16 to defer the application for 60 days so that members could hear directly from the operator for the proposed restaurant. On May 6, the Planning Commission approved it with six conditions.
The BOC has the final say on the application at Tuesday's meeting.
The 0.82-acre site at 2739 Wesley Chapel Road was the former home of a Hardee's restaurant and is already zoned commercial. Because of new overlay district rules, a dual drive-through lane needs county approval.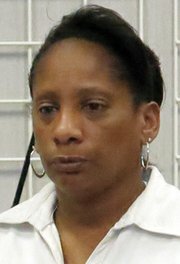 The proposed free-standing, 4,218-square-foot restaurant would join an existing 30-year-old McDonald's a quarter mile away overlooking the Wesley Chapel/I-20 east ramp. It will open 24 hours a day and have an 8-foot-high monument sign and 60 full and part-time employees and managers.
Residents say having two McDonald's that close to each other is unnecessary.
David George, president of the South DeKalb Neighborhood Improvement Association, said he enjoys eating at McDonald's and loves its chicken sandwich but having two McDonald's within a quarter-mile of each other "makes no sense to residents."
"We have two doughnut shops looking to come," he told the planning commissioners. "We accepted that. Six gas stations will be in that area as well. We accepted that. Now we are to have two McDonald's also in the immediate vicinity. How much more should we accept? We deserve better and I think we should vote for something better than another McDonald's."
Elfreida Berry, a member of the District 3 Community Council and a resident of the King Ridge Home Owners Association, said McDonald's food contains vast quantities of salt and sugar, which causes whoever eats it to become addicted to junk food.
"The food is very unhealthy," she said. "So why should we invite another corporate giant in our neighborhood that's bringing us down as far as our health is concerned. We have one. One is enough."
Peggy Hoppdy, a 33-year resident of the Main Fair subdivision, said she was concerned with the oversaturation of fast-food restaurants in the area, the proposed McDonald's 24-hour operation, traffic backups at the busy Wesley Chapel/South Hairston intersection, security in the shopping center, and the unhealthy food.
"We already have 13 fast-food restaurants within a one-mile radius," she told the planning commissioners. "They are proposing to use the security in that shopping center that has proven not to be effective. We have had several crimes there already, including a recent killing."
The company says the new location, on the north side of the interstate, would serve residents who don't want to cross I-20 and make a U-turn to get their morning coffee and breakfast on the way to work.