'Kongo' art exhibit at Carter Library
5/23/2014, 6 a.m.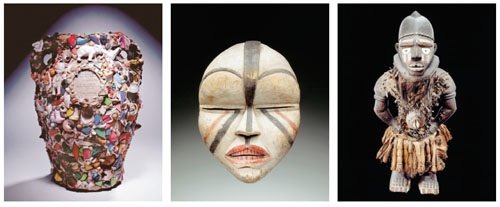 "Kongo Across the Waters," featuring art and artifacts from the Royal Museum of Central Africa in Tervuren, Belgium, and from collections across the United States, is on display at the Carter Library & Museum.
The exhibit, a collaborative project by the Samuel P. Harn Museum of Art at the University of Florida and the Royal Museum, opened May 17 and runs through Sept. 21. It explores connections between the art and culture of the Kongo peoples of western Central Africa and African-American art and culture in the United States.
The Carter Library is at 441 Freedom Parkway in Atlanta. Visit www.jimmycarterlibrary.gov or call 404-865-7100.