Kudos to nurses during National Nurses Week
5/23/2014, 5:58 a.m.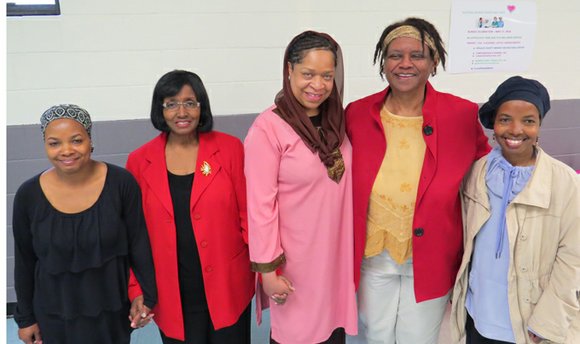 In DeKalb and across the state, nurses were lauded last week for their service during National Nurses Week.
The Decatur nonprofit Compassionate Nurses recognized three nurses – Cherry Willis, Yvette Muhammad and Camille Bahar – on May 17 during a "Celebrate Midway Healthy Heart Day" at Midway Recreation Center in Decatur. The event was co-sponsored by Generations Connected.
Betty Muhammad, Compassionate Nurses founder and director, thanked the nurses and encouraged them to take care of themselves so they can continue to care for others.
Across the state, the Georgia Department of Public Health recognized more than 1,300 public health nurses for their role in keeping Georgians healthy. During a two-hour telehealth conference on May 8, Dr. Diane Weems, district health director of the Coastal Health District, said public health nurses continue to lead the way to promote a culture of health across disciplines and at the state, district and county levels.
"Their leadership, expertise and passion are critical to the success of achieving healthier Georgia communities," Weems said.