Seniors of Year crowned at gala
5/23/2014, 6 a.m.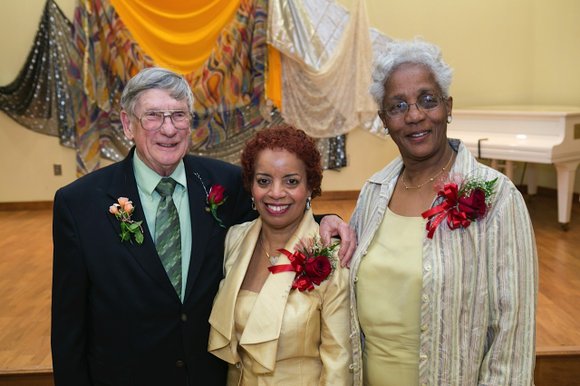 Retired nurse Vivian Granger is the Lou Walker Center's 2014 Senior of the Year.
Granger nabbed the top honor from a field of 12 finalists at the May 3 Theresa Walker Senior of the Year Silver Gala Awards.
Arlene Fitts-Winfrey was first runner-up, and retired Col. Hank Woolard was second runner-up.
Granger, who was nominated by longtime friend Constance Talford, has been caring for people since she graduated from Winston-Salem State University in North Carolina with a degree in nursing. She served in several hospitals and officially "retired" from Grady Memorial Hospital in 1999 after 23 years of service.
Fitts-Winfrey, who was nominated by Dr. Richard and Trust Zetter Shaw, was a Family and Consumer Sciences teacher at Tucker High School and retired in May 2013. She is considered a pillar in her church and community.

Woolard, who retired from the Air Force, has called DeKalb his home for more than 30 years. He was nominated by Oak Grove United Methodist Church in Decatur. He volunteers with the Refugee Resettlement and Immigration Services of Atlanta and the FUGEES Academy in Clarkston.
The Senior of the Year Gala honors DeKalb senior citizens who have served and continue to serve in their community. During the gala, a portrait of the late South DeKalb community activist Theresa Walker was unveiled. Walker died on Oct. 18, 2013, at age 68. Her portrait will be hung in the lobby beside a portrait of her husband, the late DeKalb Commissioner Lou Walker, for whom the center is named.
For more information, contact Donna Dees at dekalbfs@gmail.com or 678-982-9805.