'Your attitude will determine your altitude'
5/23/2014, 6 a.m.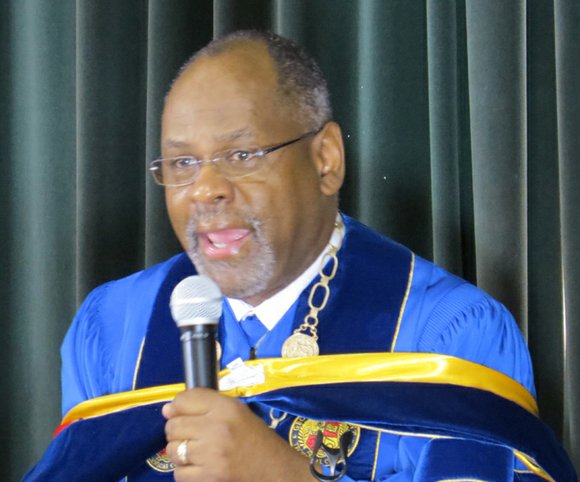 Here are excerpts from Dr. Jabari Simama's speech to the graduating Class of 2014 at Clarkston High School on May 18.
By Dr. Jabari Simama
By 2020, six short years from now, the degree that you will receive tomorrow will not be worth the paper it's printing on. By 2020, more than 60 percent of all jobs will require some higher education beyond a high school diploma. The minimum standard for working in the future economy will not be a high school diploma, but at minimum a two-year degree from a technical or community college.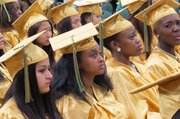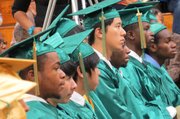 So if there is anyone sitting here today who is not planning on going to a technical, community, or four-year college or university, you will confront a sad reality come 2020. You will not be relevant in the job market because you won't have the requisite education. Or you will be working at such menial tasks and such a low salary that it will be difficult for you to support yourself, not to mention a family.
So graduates, high school graduation is only your ticket into the theater, the theater of life. The movie starts when you complete some form of higher education.
Having said that, I do not want anyone here today to think that college is out of bounds for you, outside of what you are capable, personally, intellectually, or financially able of accomplishing.
I say this to you because I stand here this afternoon, a son raised by a single parent – my mother. I am a man who was raised in poverty. Who grew up in a home with only cold water inside, but no inside toilets, no hot water – a three-room flat that housed two adults and three children. My front and back yards consisted of black dirt – no grass anywhere in sight. I was so ashamed of where I lived that when I rode my bike through our neighborhood, I would point out the best-looking house in the vicinity and tell my friends that was where I lived.
My story is a familiar one of millions of poor boys and girls, stung by the stigma of poverty. I had to deal with the low expectations of others of how far a little black boy could rise from such humble beginnings.
But I am here to tell you today that if you want something bad enough, no one can keep you from getting it. Only your attitude can limit your altitude. Said another way, to paraphrase the Bible, if a man (and may I add, woman, too) believeth, he or she is. If you believe it, you can achieve it.
So I believed I could be a top percussionist (drummer) in my city. I learned to be a concert drummer around the third grade and became one of the best in my city. I believed I could be a star football player and win a college athletic scholarship, and I did.
I believed I could break a 10-year record in the 400 meters by my junior year in high school and I did. I believed I could finish my doctoral degree from Emory University in three years at the tender age of 27, and I did.