Results the same after District 5 school board recount
Ken Watts | 5/30/2014, 8:08 p.m.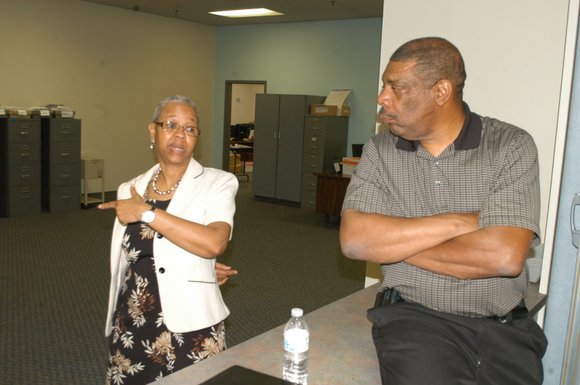 The results stayed the same for the three top candidates in a recount of votes on May 29 in the District 5 DeKalb School Board race. Third place finisher Jesse "Jay" Cunningham requested the recount after finishing less than one percentage point behind Vicky Turner in the May 20 General Primary Election. Turner will face incumbent Thad Mayfield in a July 22 runoff.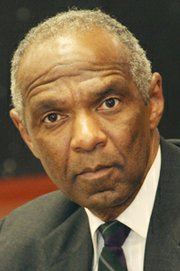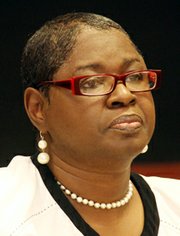 The May 20 results showed Mayfield as the top vote getter with 35.95 percent, followed by Turner with 28.03 percent and Cunningham with the 27.51 percent.
The recount conducted Thursday morning and afternoon at DeKalb Voter Registration showed Mayfield lost three votes but remained in first with 35.94 percent, Turner and Cunningham remain virtually unchanged at 28.04 and 27.51 percent respectively.
Cunningham, a former board member, said supporters urged him to request the recount after falling just short of making the runoff on election night.
State law allows for a recount if a candidate is within one percentage point of the next candidate, whether the opponent is in a runoff or the winner.
"Since the election I've had phone calls from people who have voted for me in the past and voted for me in this election. They wanted to make sure everything was counted and by law this is the procedure that you go through that

"You always have a question if the margin is less than one percent, but at same time, I believe in the system and the process of voting," said Cunningham as he watched elections staff reenter the May 20 results into optical scan and touch screen machines. "With me being less than one percentage point away I thought it was necessary to do a recount not only for the voters to make sure we're doing things the right way for the children in DeKalb county."
The recount process followed a strict procedure, mostly confined to District 5.
"We're recounting ballots from the 26 precincts within the 5th District," said Maxine Daniels, Director of Voter Registration and Elections. "And we're recounting all the absentee mail and provisional ballots."
Cunningham served on the school board from 2006 until 2013 when Gov. Nathan Deal suspended him and five others over governance issues. The governor replaced Cunningham with Mayfield.
Cunningham said Thursday that he accepts the outcome of the recount but will continue to be involved in the community and the school system.
In addition to Mayfield, two other appointed board members ended up in the July 22 runoffs-Dr. Michael Erwin in District 3 and Dr. Karen Carter will face fellow incumbent Jim McMahan in District 4.
Only one of the appointed board members won outright on election night. Dr. Joyce Morley in District 7 defeated two challengers with 61.3 percent of the vote.
School Board Chairman Dr. Melvin Johnson easily won his District 6 seat with 78 percent of the vote and District 2 incumbent Marshall Orson beat back a challenge from former board member Don McChesney with 60.9 percent.
New board member Stan jester had no opposition in District 1.