Summer break kicks off 100 deadliest days for teen drivers
5/30/2014, 6 a.m.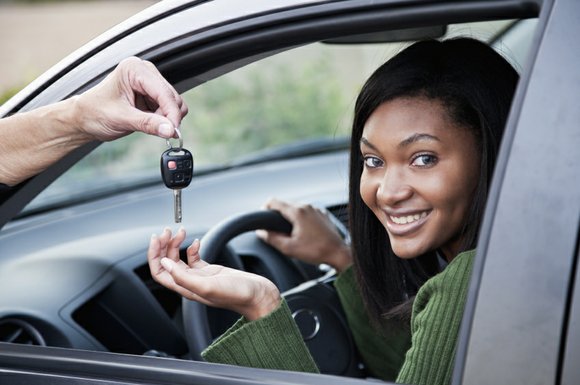 Over the next three months, some 783 teens will die in automobile accidents as the summer break, an influx of first time drivers on our roads, and more time for joyriding increase the risk of motor vehicle crashes.
The auto club group AAA says that Memorial Day, celebrated on May 26, marked the beginning of the 100 deadliest days on the road for teens, but that parents can ensure a better outcome for their teen drivers by staying involved and setting boundaries on their new drivers.
John Pecchio, AAA's traffic safety consultant, says an average of 261 teens die during each of the summer months in traffic crashes, a 26 percent increase compared with the rest of the year.
"Parents are instrumental and play a significant role helping their teen be a safer driver," Pecchio said in a May 27 news release. "During the summer months, teens are more carefree and excited to have the freedom to drive around. So it's imperative parents help keep safety top of mind."
Among the nation's 211.9 million licensed drivers in 2011, young drivers accounted for 12.6 million or 6 percent of the total.
Data from the National Center for Health Statistics show that motor vehicle crashes are the leading cause of death for all 15- to 20-year-olds in America. Every year, almost 6,000 teens die in preventable car crashes, which means a teenage driver dies every 90 minutes.
AAA says studies show that in families where parents set limits on initial driving privileges, risky driving behavior, traffic violations and crashes are lower among teens. Pecchio said AAA research reinforces the importance of parents setting and enforcing family rules.
Georgia DOT's "Teens in the Driver Seat" initiative also can help teens and parents battle the dangers of distracted driving, get safe driving messages, and help prevent teens from becoming a statistic. Visit http://www.t-driver.com/whatyoucando/get-started/gainfo, http://www.dot.ga.gov or http://www.facebook.com/GeorgiaDOT.
Following are AAA tips for parents to help keep their teen drivers safe:
n Restrict driving and eliminate trips without purpose. Teens have three times as many fatal crashes as all other drivers, based on amount of miles driven, and a teen's crash risk is highest during the first year of solo driving. Parents should limit teens' driving to essential trips and only with parental permission for at least the first year of driving.
n Become an effective driving coach. The best way for new teen drivers to gain experience is through parent-supervised practice driving where parents can share their wisdom accumulated over many years of driving. Even after a teen has a license that allows solo driving, parents and teens should continue to practice driving together to help the teen manage increasingly more complex and challenging driving conditions. AAA's Teaching Your Teens to Drive coaching program is a great tool to help parents become effective driving coaches for their teens and is available at AAA.com.
n Limit the number of teen passengers and time as a passenger. Teen crash rates increase with each teen passenger in the vehicle. Fatal crash rates for 16- to 19-year-olds increase fivefold when two or more teen passengers are present versus when teens drive alone. Also, riding in a vehicle with a teen driver can be risky for teen passengers. Parents should set firm rules against driving with teen passengers and restrict their teens from riding as a passenger with a teen driver.
n Restrict night driving. A teen driver's chances of being involved in a deadly crash doubles when driving at night. Many parents limit driving at the highest-risk late night hours, yet they should limit evening driving as well because more than half of nighttime crashes occur between 9 p.m. and midnight. AAA recommends that newly licensed teens not drive after 9 p.m. unless accompanied by a responsible adult.
n Establish a parent-teen driving agreement. Many parents and teens find that written agreements help set and enforce clear rules about night driving, passengers, access to the car, and more. AAA offers a parent-teen driving agreement at TeenDriving.AAA.com and additional tools and resources for parents and teens as they progress through the learning-to-drive process, including AAA StartSmart, based on a program developed by the National Institutes of Health.