22 DeKalb nonprofits awarded Wells Fargo grants
11/7/2014, 6:01 a.m.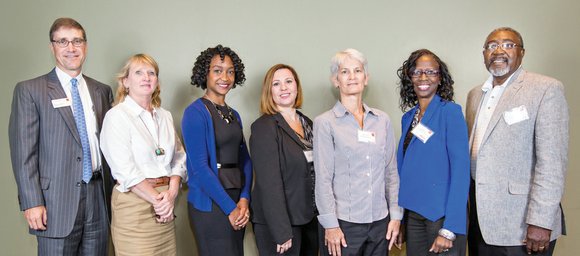 The KIDDS Dance Project and the International Rescue Committee are among 22 DeKalb nonprofits that each received $1,000 donations as part of Wells Fargo's 2014 Days of Giving.
The Lithonia-based KIDDS Dance Project trains children and youth in the art of creative movement, classical ballet and hip-hop. The International Rescue Committee in Decatur responds to global humanitarian crises and helps people to survive and rebuild their lives.
The $22,000 donation to the DeKalb groups is part of $240,000 donated across metro Atlanta on Oct. 31.

Wells Fargo's metro Atlanta employees also gave or pledged $1.8 million, a 24 percent increase over 2013, to the United Way and Community Support campaigns.
Scott Asher, Wells Fargo Atlanta Area president, said the nonprofits will use the donations for the greater good.
"To some a $1,000 grant may seem small, but we know each of these great groups will be able to make a huge difference with this," he said. "And collectively this will have a major impact in our community."
The other DeKalb recipients are Be the Match Foundation, BusiNeighbor Inc., Center for Pan Asian Community Services Inc., Children's Healthcare of Atlanta, Chris Kids, Community Health Charities, DDD Foundation, Decatur Arts Alliance, DeKalb Initiative for Children & Families, Friends of Refugees, George West Mental Health Foundation/Skyland Trail, Jerusalem House, Our House, Poverty Is Real, Society of St. Vincent de Paul, Speak Life Worldwide, the Empty Stocking Fund, Women's Resource Center, Young People Matter, and Youth V.I.B.E.
Since the Days of Giving started in 1998, Wells Fargo has donated more than $1.5 million to community groups.
For more information, visit wellsfargo.com.