CAPUS offers one-stop online connection to HIV/AIDS care
10/31/2014, 6 a.m.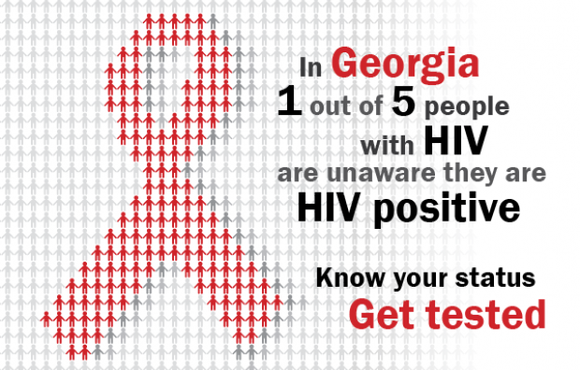 The Georgia Department of Public Health has launched the Georgia CAPUS Care Portal, a one-stop online connection to care for HIV-positive residents.
More than 50,000 people living in Georgia are HIV-positive. One in five of them doesn't know his or her status, and 45 percent of them are not in care.
The CAPUS Care Portal – gaCAPUS.com – is a clearinghouse for all information related to HIV/AIDS in the state. It is administered by the HIV Prevention program of the Department of Public Health and is the result of two years of planning and creation.
CAPUS, which stands for Care and Prevention in the United States, is a cross-agency project led by the national Centers for Disease Control and Prevention that is working to create more efficient and effective systems to improve HIV testing, linkage to and retention in care, specifically targeting highest-risk minority populations.
Georgia was one of only eight states in the United States to be awarded part of a $44.2 million grant from the CDC.
Georgia DPH received $7.5 million to be used in part for the design and implementation of the CAPUS Care Portal.
It says that finding sustainable HIV treatment and care is the single, most important connection HIV-positive individuals can make. But for many, navigating through different systems can become so frustrating that a connection to care is never made.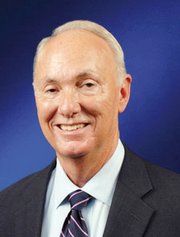 Dr. Patrick O'Neal, the department's director of health protection, said HIV information currently available online can be confusing or conflicting,
"The CAPUS Care Portal cuts through the haze, bringing HIV-positive individuals and providers closer to the truth – treatment is prevention," he said in an Oct. 7 statement. "We know that an HIV-positive individual receiving and adhering to an appropriate treatment regimen is 96 percent less likely to pass HIV to someone else."
By answering five simple questions in the easy-to-use Eligibility Portal, users will learn immediately whether they may be eligible for services from the Ryan White Program, a federally funded initiative that works with cities, states and local community-based organizations to provide HIV-related services to people who do not have sufficient health care coverage or financial resources for coping with HIV disease.
Continuing toward care is even simpler.
Users indicated as eligible for Ryan White services in the portal can request that a provider in the nearest Ryan White clinic contact them directly and discreetly to arrange for a clinic appointment. At the clinic, a Ryan White caseworker helps determine individual care, often at no cost.
The Mapping and Testing Tool provides important data everyone can use to connect more Georgians with quality HIV treatment and care. The public component features a testing map, which lists testing event dates and locations along with a graphic display of HIV/AIDS incidence in the state.
Community organizations and health care providers can use the HIV Continuum Visualizer – a specialized map for health care professionals to make better decisions on testing, outreach and linkage-to-care by using current surveillance or incidence data.
The DPH says normal Web searches can't match the portal's Resource Directory – an online tool to help locate local services for people living with HIV and AIDS.
By selecting an area of the state, users are connected with essential services in the most important categories: HIV testing, medication assistance, oral health, food assistance, case management, treatment, housing assistance, mental health, substance abuse, primary care, family planning, shelters, funeral services, legal services, spiritual resources, LGBTQ friendliness, and transportation.
The Medical Information Pages cut through confusing information and provide relevant, fact-based information for people living with HIV/AIDS, service providers, and anyone wanting to know more.
To explore features of the portal, visit gaCAPUS.com. For more information, call 1-800-551-2728.