Gang members indicted in infant's death
9/3/2014, 11:39 a.m.
Two members of the Bloods street gang were indicted by a DeKalb grand jury on Aug. 2 on 8 counts in the shooting death of baby KenDarious Edwards Jr.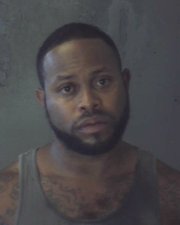 Devin Thomas and Marco Watson, face malice murder, felony murder and felony aggravated assault charges for firing on three unarmed women and the 9-month-old infant after allegedly kicking down the back door of their home on To Lani Farm Road in Stone Mountain on May 10.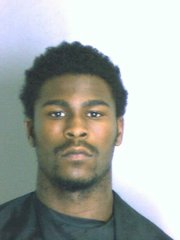 According to the indictment, shots fired by Thomas and Watson struck the women multiple times and ultimately killed Edwards. Tracy Smith, Tanyika Smith and Teniqua Clark were seriously wounded but are recovering. Police believe the crimes were acts of intra-gang retaliation with Watson and Thomas targeting the family members of fellow Blood gang member Oslushla Smith just days after Smith murdered Defendant Thomas' associate, Alexis Malone. The murdered child was the infant nephew of Oslushla Smith.
"This senseless act ended the life of an innocent child," said District Attorney Robert James. "Far too often we see the impact of gang violence and other mindless acts of terror spilling into our schools, neighborhoods and even our homes."

The two gang members face various felony charges including malice murder, felony murder, aggravated assault, possession of a firearm during commission of a felony, and violation of the street gang terrorism and prevention act.
The street gang statute, officially known as Georgia law O.C.G.A. 16-15-4, was enacted in 2010. It slaps more punishment on gang members charged with taking part in criminal activity.
In addition to penalties for other charges, gang members could face additional prison time of "not less than five nor more than 15 years or by a fine of not less than $10,000 nor more than $15,000, or both, " according to the statute.
"My office will continue our pursuit of justice for little KenDarious Edwards Jr.," said James.