Commissioner files libel suit against ethics whistleblower
9/5/2014, 6:31 a.m.
District 2 Commissioner Jeff Rader has filed a libel lawsuit against Tim Brantley, who brought an ethics complaint against him.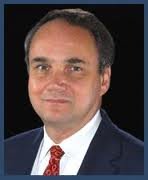 Rader's lawsuit, filed July 23, says Brantley made false and defamatory statements accusing Rader of using his political office to benefit himself and his former employer, Jacobs Engineering, a county contractor.
Rader is seeking at least $100,000 in damages.
Brantley, who filed the ethics complaint against Rader on July 1, responded with a new ethics complaint alleging retaliation.
At its Aug. 14 meeting, the DeKalb Ethics Board threw out Brantley's complaint against Rader, saying that it lacked specific unethical action by Rader that could be investigated. Rader, who was elected to the BOC in 2006, said that he recused himself from voting on matters related to Jacobs. He said on Sept. 2 that he felt compelled to act to protect his name.
"I feel like that type of allegation can't go unanswered," he said. "My purpose was not to retaliate against him [Brantley]; it was to try and clear my name against these accusations."
Rader said no county funds are being used to pursue his case against Brantley.

Rader was a senior planner with Jacobs Engineering from 2007 to 2013.
On Aug. 20, Brantley filed another ethics complaint against Rader.
In the latest complaint, he said Rader's lawsuit was an attempt to retaliate against him and prevent the public from filing complaints with the Board of Ethics.
"Rader's actions against me can be construed as an effort to produce a chilling effect on the public's willingness to pursue their legal obligation and right to make accusation to the DeKalb County Board of Ethics regarding their concerns related to perceived unethical behavior of a public official," Brantley said.
The Ethics Board's next meeting is scheduled for Nov. 13.