Jester seeking District 1 seat
9/5/2014, 7:24 a.m.
Former DeKalb School Board member Nancy Jester is seeking the DeKalb Commission District 1 seat vacated by Elaine Boyer.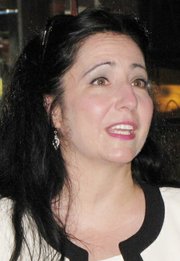 Jester has filed a Declaration of Intent to Collect Campaign Donations with the DeKalb Election Office.
Maxine Daniels, the county's election director, said Sept. 4 that she is the only one to file paperwork so far.
Jester was among six School Board members removed from office by Gov. Nathan Deal in 2013 in the wake of AdvancEd placing the school district on accreditation probation. She was elected to the School Board in 2010.
She ran unsuccessfully in May for the Republican nomination for the state school superintendent.
Boyer, who pleaded guilty to federal wire and mail fraud charges on Sept. 3, resigned from the Board of Commissioners on Aug. 25. She served District 1 for 22 years.
With more than two years left on her term, a special election will take place with the Nov. 4 general election.
Jester announced her candidacy on Sept. 4, saying she wants to restore credibility and integrity to DeKalb County and particularly to the District 1 Commission seat.
If elected to the commission, Jester said she will be a "fiscal hawk" looking at bloat and waste in DeKalb.
"I think the only way you restore ethics and integrity is by electing people that have ethics and integrity," she said.