MedShare ships supplies to Ebola hot spots
Ken Watts | 9/5/2014, 6 a.m. | Updated on 9/5/2014, 6 a.m.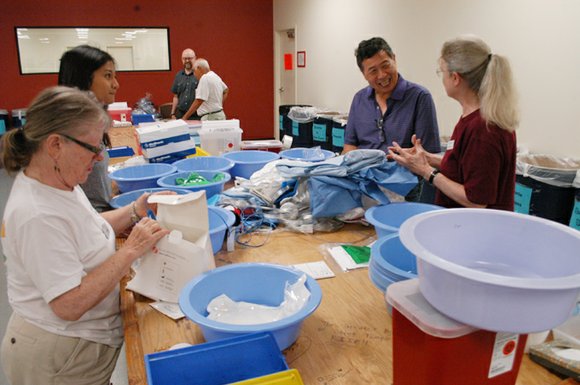 On Sept. 5, South DeKalb-based nonprofit MedShare airlifted 3.5 tons of medical supplies from Hartsfield-Jackson Atlanta International Airport for the Ebola epidemic front lines in Liberia, Sierra Leone and Guinea.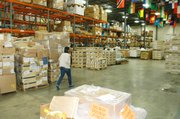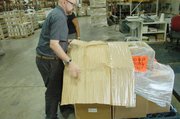 The shipment of pharmaceuticals, surgical masks, shoe covers, bouffant caps, full coverage gowns, sterilization wraps and surgical gloves, and self-sealing bio-hazard bags and body bags will help treat patients, protect medical workers, and keep the outbreak from spreading further.
Since the Ebola outbreak was detected in March in West Africa, about 3,500 people have been infected and more than 1,900 have died, according to the latest data from the World Health Organization.
Ebola, a deadly viral disease transmitted through contact with bodily fluids of an infected person or animal, kills up to 90 percent of people infected. It starts with fever, sore throat, muscle pain and headaches two days to three weeks after contracting the virus. Typically, vomiting, diarrhea and rash follow, along with decreased functioning of the liver and kidneys. Infected people may begin to bleed internally and externally.
Nearly half of the deaths have occurred in Liberia, where U.S. missionaries Dr. Kent Brantly and Nancy Writebol, a hygienist, were infected while treating Ebola patients at the ELWA Hospital operated by Charlotte, N.C.-based SIM USA, a global mission organization, in Monrovia, Liberia.
They were both flown to Emory University Hospital and successfully treated. Writebol was sent home on Aug. 19, and Brantly was released Aug. 21.
On Sept. 3, SIM announced that a third U.S. health worker, Dr. Rick Sacra of Holden. Mass., contracted the Ebola virus while delivering babies at ELWA Hospital.
He had been in Liberia for a month. At press time Thursday, it was unclear whether he will be brought back to the United States for treatment.

From its 50,000-square-foot office and warehouse facility on Clifton Springs Road in Decatur, MedShare is working with the Coca-Cola Africa Foundation to help West Africa countries hard-hit by the outbreak.
MedShare's shipments come a week after an urgent appeal from Atlanta-based representatives of Liberia, Sierra Leone and Guinea. At an Aug. 27 news conference at the Georgia Capitol, Liberia's Honorary Consul Cynthia Lynn Blandford, Sierra Leone's Honorary Consul Cynthia Oremi Jarrett-Thorpe, and Guinean-American Communities United President Aboubacar Balde asked for help for their countries.
MedShare's relief operation is made possible by a $200,000 donation from the Coca-Cola Africa Foundation and donated medical supplies from hospitals in the Atlanta area and from the Kimberly-Clark Corp. MedShare, founded in 1999, collects surplus medical supplies from U.S. hospitals and other medical facilities and sorts and packages them with the help of volunteers to send to more than 95 developing nations.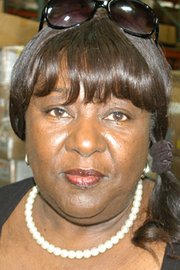 The cargo planes also carried pharmaceuticals from Map International, a global Christian health organization based in Brunswick. Officials say the Sept. 5 shipment is the first of many. An even larger shipment will follow it in the next week.
Nell Diallo, MedShare corporate and international relations vice president, said six 40-foot containers with about 12,000 pounds of medicine and other items, plus beds and supplies to help comfort patients, will be sent by sea.
Diallo said that once patients contract Ebola, their immune systems break down and they're subject to a lot of other diseases.
"So the containers will have syringes, needles, sutures and all kinds of primary care materials as well as medicines," she said on Sept. 3.
Diallo said MedShare's airlift and container shipments will deliver badly needed support for under-equipped medical facilities in the stricken areas.
Andrea Berry, MedShare marketing and communications director, said donated medical supplies come from boxes that have been damaged but the items are still under sterile seal and safe to use.
"Other times, surgical supplies are left unused in the operating room when surgeries are postponed or canceled at the last minute," Berry said.
Federal regulations prevent U.S. hospitals from using the equipment in later procedures once it's been taken out of the box. "The valuable supplies would be thrown away if they weren't donated to us," Berry said.
Volunteers are needed to sort and package medical goods. Visit www.medshare.org or call 770-323-5858 for more information.