Nation remembers Sept. 11 victims
9/5/2014, 6 a.m.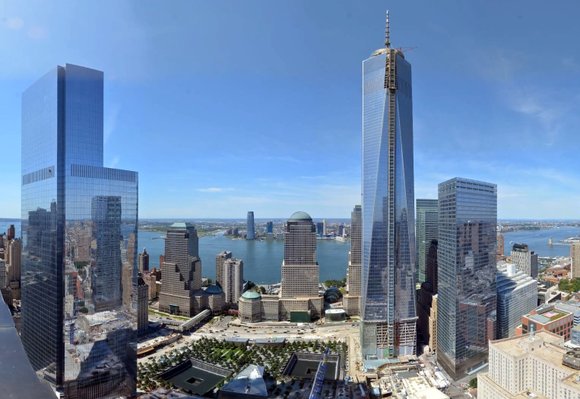 Sept. 11 will be the 13th anniversary of the 2001 terrorist attacks on the World Trade Center and the U.S. Pentagon that killed almost 3,000 people on U.S. soil and caused at least $10 billion in property and infrastructure damage.
In New York, a major ongoing focus is on the completion of the new One World Trade Center in downtown Manhattan.
In 2013, construction workers placed the final pieces high atop New York City's newest skyscraper, making it the tallest building in the Western Hemisphere at a symbolic height of 1,776 feet.
The single skyscraper replaces the iconic Twin Towers that were destroyed in the series of four coordinated terrorist attacks launched on the United States by the Islamic terrorist group al-Qaeda on Sept. 11, 2001.
In cities and neighborhoods across the country, solemn ceremonies and events are planned every year to mark the day considered among the darkest in America's history.
Observances include the Delaware Military Academy's Remembrance Ceremony with 570 cadets taking part.

The country has been placing less emphasis on the events of that fateful day and focusing more on the natural resilience of the United States in the face of profound tragedy. Volunteerism and community service are being promoted as positive steps to commemorate the lives lost on Sept. 11.