Nunn hangs out with mayors at book festival
9/5/2014, 6 a.m.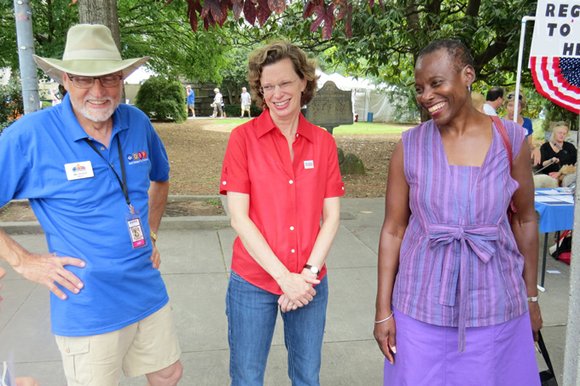 U.S. Senate candidate Michelle Nunn shares a light moment with Lithonia Mayor Deborah Jackson and Decatur Mayor Jim Baskett at the AJC Decatur Book Festival on Aug. 30.
Nunn, a Democrat, is vying with Republican David Perdue for the seat being vacated by Saxby Chambliss. An estimated 90,000 book lovers attended the two-day book festival.