Smith joins voter project
9/5/2014, 7:33 a.m.
The Rev. LaSalle Smith has been named DeKalb County coordinator of the Voter Empowerment Collaborative.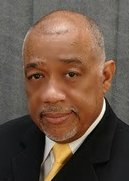 The Rev. Albert E. Love, the VEC's president and CEO, said Smith will work primarily with clergy and community-based organizations and will be responsible for coordinating and organizing nonpartisan voter registration, voter education and get-out-the-vote activities.
"Reverend Smith is a seasoned pastor, accomplished musician, effective community organizer, and devoted civil rights activist," Love said.
Smith was also a longtime Atlanta Police lieutenant, and most recently, a candidate for DeKalb sheriff.
Love said Smith also will facilitate the VEC's Candidates College and Future Voters of America program in DeKalb County.