Development Authority unveils new name, branding
5/29/2015, 6:51 a.m.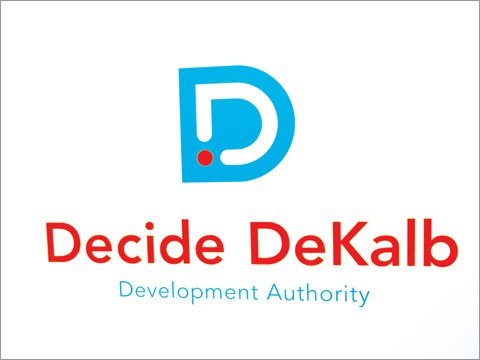 Decide DeKalb is the new name of the Development Authority of DeKalb County.
The group that is leading the county's charge for economic development also has a new tag line, "Invest Connect Thrive."
The authority's board of directors unveiled the new name and branding campaign at its 40th anniversary celebration on May 27 at Agnes Scott College in Decatur.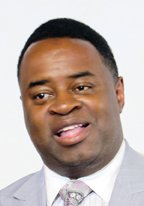 Board Chairman Vaughn Irons said it has been a long journey and a relay race.
"We have passed the baton between many different people to get us to this point," he said. "But we are excited about the conclusion. We will finally have a brand that can be marketed and that encompasses every part of DeKalb County."
Irons said that one of the difficulties faced by the county was that people who wanted to do things in DeKalb didn't know who to call.
"Hopefully after this point they will know and understand who to connect with and who to call," he said.

John Kelley, Georgia Power area manager, said that the first 39 years of its 40 years, the Development Authority was a conduit to issue bonds.
"Most of the actions in the county was a result of its action," he said.
But he said the authority's board members decided at a summit that it is time for a new vision for the county.
He said members wanted a better school system, business retention and business recruitment, but one thing really stood out.
"That when we talk economic development in DeKalb County, we want one place that we can pick up the telephone or we can direct others to a one-stop shop," he said. "And that's what we have. We also decided that it was time to develop a public-private relationship and we are still working on that."
Kelley said that having Ray Gilley, the authority's new president, to lead the organization is a big plus.
"If we work together and allow our professionals to lead us in economic development, you are going to be very pleased with the next 40 years," he said.
Irons said there have been many moments in DeKalb's history that people have come together to move the county forward. In January 2013, he said a group of 28 people that included board members and county officials laid the groundwork for the Development Authority's new framework at a retreat in Birmingham, Ala.
"We spent two days talking about nothing but economic development in this county," Irons said.
"It was probably a watershed moment for us because out of this meeting, with this group of people, came the framework that we introduced to you last year and has led to the hiring of Ray [Gilley] and to bring us to a new brand that we can unveil to you today and that the entire county can embrace."
Irons said the group came to the conclusion that the Development Authority of DeKalb County was the best place to house economic development.
"And still to this day, it is one of the most transparent discussions that we have had about economic development issues in this county," he said.
Gilley said he is impressed that the county took the time in 2013 for self-introspection and to establish a strategic plan.
He said he is looking forward to working with stakeholders to implement the plan and he will push the county's WE DeKalb Program that offers 3 percent to 5 percent down payment to people earning up to $91,000 for new home purchases and refinancing of existing homes.
Gilley said the program will allow employees who want to buy homes or refinance in DeKalb to live closer to where they work in the county.
He said Decide DeKalb will embark on a campaign to market and brand DeKalb as a top business destination and will highlight the county's most valuable asset – its people.
Gilley said there is not a single place in the county that doesn't have something that it needs to work on, and that while DeKalb has challenges, it is no worse than anyplace else.
"Employers, those present and those we want to attract to our county, will be most impressed, hopefully, by our strengths and also by our ability to deal with our challenges," he said.