Festivals, parties, trick-or-treating celebrate fall, Halloween
10/23/2015, 8:12 a.m.
Halloween celebrations and fall festivals abound throughout DeKalb County and metro Atlanta as Halloween marks the start of the year-end holiday season. Residents young and old can participate in fun activities from trick-or-treating to costume contests and dances. Here's a sampling: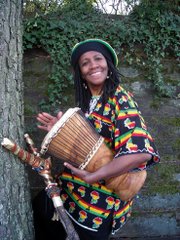 Mall-O-Ween at South DeKalb
Young revelers can scoop up free treats at Mall-O-Ween on Oct. 31 at the Gallery at South DeKalb in Decatur.
The mallwide candy giveaways take place from 2 to 4 p.m. while supplies last.
The mall is at 2801 Candler Road. For more information, visit www.galleryatsouthdekalb.com or call 404-241-2431.
Halloween Bash at North DeKalb
The North DeKalb Mall is hosting its Malloween Bash and Trick-or-Treating with Leapin' Lizards from 3 to 7 p.m. on Oct. 31.
Challenges Games and Comics will offer free comics, a costume contest, and spooky gaming activities, including Zombicide and Zombie Flux at 4 p.m., Betrayal at House on the Hill at 6 p.m., and Are You a Werewolf at 7:30 p.m. Visit http://www.halloweencomicfest.com/costumecontest for rules.
The mall is at 2050 Lawrenceville Highway in Decatur. Visit www.northdekalbmall.com or call 404-320-7960.
'Trunk or Treat' in Village
"Trunk or Treat" is back at the Stone Mountain Farmers Market on Oct. 27 and includes a face painter and prizes for the top three best decorated trunks.
Festivities take place from 6 to 8 p.m. in the Municipal Parking Lot on Main Street in Stone Mountain Village. AT&T will provide a face painter.
For "Trunk or Treat," auto owners can decorate the trunks of their cars, trucks and vans to give away candy and goodies to kids. They can win a prize for their creativity. For more information, visit www.stonemountaincity.org or call 770-498-8984.
Community party
Kids can troll for treats on Oct. 31 at Rockbridge Plaza in Stone Mountain.
There will be a guest DJ, health screenings, a bouncy house, Daisy the Clown, and a collection drive for the disadvantaged.
The Shopping Center Group Inc. and DeKalb Sheriff candidate Kyle Jones are co-sponsors of the Trunk or Treat events that begin at 2 p.m.
Participants are asked to bring gently used coats and lightly worn prescription glasses to donate.
The plaza is at 5741 Rockbridge Road. For more information, call 404-375-5394.
Battle of the Bands
Lithonia's Main Street will come alive on Oct. 31 with the South DeKalb Fall Festival & Battle of the Bands.
The afternoon of food, family and fun will mark the launch of a Countywide Beautification Campaign.
It is hosted by District 5 Commissioner Mereda Davis Johnson and co-sponsored by interim CEO Lee May, Mayor Deborah Jackson and the city of Lithonia, DeKalb School Board member Vickie Turner, DeKalb Sheriff Jeff Mann, and Keep DeKalb Beautiful.
The festival takes place noon-to-4 p.m. at 6920 Main St. For more information, call 404-371-2412.
Dance Hall Decatur
Don your most creative Halloween costume for Dance Hall Decatur on Oct. 30, a fundraiser for the DeKalb History Center.
A professional DJ from SE Events will spin dance hits from the 1970s. The 8 p.m.-to-midnight party takes place at the Historic DeKalb Courthouse at 101 E. Court Square in Decatur. For reservations, visit dekalbhistory.org or call 404-373-1088, Ext. 26.